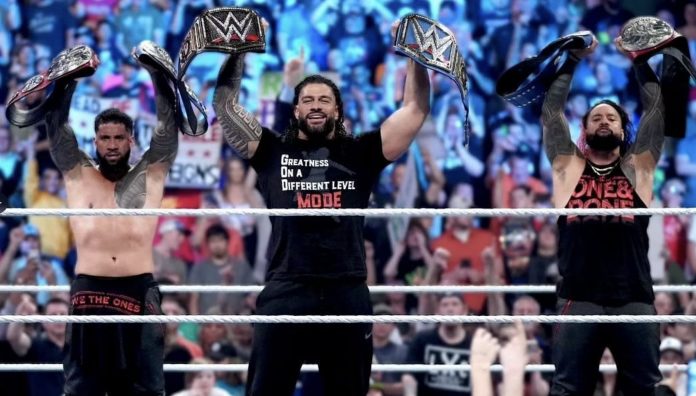 There's no denying that The Bloodline is one of the most successful groups in wrestling right now as Roman Reigns and The Usos hold all of the major championships from their respective divisions.
Reigns and The Usos have been nearly unstoppable with Paul Heyman by their side, but ever since the group came together fans have been talking about the possibility of more members being added.
Tamina has ties to the Anoa'i as her father Jimmy Snuka married into it. Recently on Out of Character with Ryan Satin, Tamina talked about possibly joining The Bloodline and she made it clear that she would love the opportunity to be part of the group.
"That's it right there, I mean you see it, that's power, that's our culture, that's what they're about. I would love to join the Bloodline, but sometimes … you've just gotta wait on the timing."
Do you want to see Tamina join The Bloodline? Sound off in the comments below.
H/T Wrestling Inc.