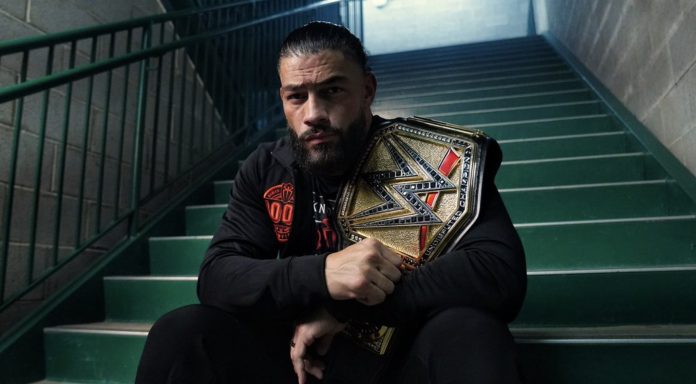 WWE has been pushing Roman Reigns as the face of the company for years now and it seems to finally be paying off. Roman's push was initially met with resistance from fans when he was working as a babyface, but the perception of Roman Reigns has changed drastically ever since he turned heel in 2020.
As The Tribal Chief character Roman Reigns has been able to take his career to new heights and he's showed a whole new side of himself by embracing his heel persona. However, it seems that WWE has plans to eventually turn Roman face again. Roman is the centerpiece of The Bloodline storyline and it sounds like the angle is far from over.
The Wrestling Observer Newsletter reports that there are still plenty of twists and turns coming for The Bloodline. It was also noted that a Solo Sikoa vs. Roman Reigns match is inevitable and there are plans for another Roman Reigns vs. Cody Rhodes match down the line.
Ultimately the idea is for Roman Reigns to turn babyface and be portrayed as the all-time legend that WWE has been grooming him to be. The company wants Roman Reigns be the special attraction superhero babyface for the big shows.
There's currently no word on when Roman Reigns could be turning babyface as The Bloodline storyline is still playing out, but it makes sense that WWE will want to turn him eventually as the company tried for years to push him as a babyface.