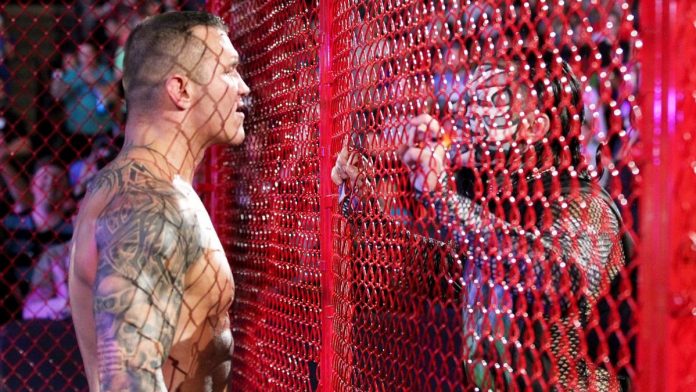 On Sunday night the annual WWE Hell in a Cell pay-per-view aired on the WWE Network, and this time around the event featured an updated cell.
The new cell was introduced to the world a few days ago, and WWE made a big change to the structure by making it red.
2018 is a special year for Hell in a Cell, as it's the 20th anniversary of Mankind's historic match against The Undertaker.
According to @WrestleVotes, with all the talk of the 20 year anniversary of the Makind/Taker match, Vince McMahon was reminded how old the match is, and decided it needed an update.
Asked about the Red Cell… source said "honestly, w/ all this 20 yr talk about Taker & Foley, I think Vince forgot how old the match was. So he changed it up. Like when Mania lost its roman numerals. Just something new." Also, they did test for visibility and it's OK. #WWEHIAC

— WrestleVotes (@WrestleVotes) September 16, 2018
Do you like the new look for Hell in a Cell? Sound off in the comments below.