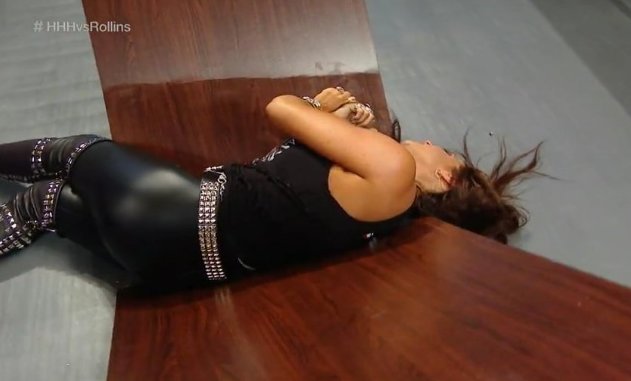 After months and months of hype Seth Rollins and Triple H finally clashed at WrestleMania 33, and The Game had his wife Stephanie McMahon in his corner. Unfortunately for Stephanie she ended up going through a table during the match, and she hasn't been seen on WWE programming since.
Many people thought that the table spot was added to the match to make Seth Rollins look good, but that's not the case. According to the Wrestling Observer Newsletter, the table spot was done as a way to write Stephanie McMahon off of TV because she had a family vacation scheduled.
This week the WWE Superstar Shake-up changed the landscape of WWE, and Byron Saxton moved to the SmackDown Live commentary team, while David Otunga made the jump to Raw.
However, it doesn't look like we'll be seeing David Otunga on Raw anytime soon, as WWE announced that his move to Monday nights will be delayed for six weeks as he's been cast in the lead role of a new action franchise. The following was posted on WWE.com:
"SmackDown LIVE's David Otunga moved to the Raw announce desk in the Superstar Shake-up Monday night — swapping places with Team Red's Byron Saxton — but the former WWE Tag Team Champion's debut alongside Michael Cole and Corey Graves will be delayed for six weeks, as he has been cast in the lead role of a new action franchise, WWE.com has confirmed. Otunga's latest film endeavor leaves a temporary vacancy on the Raw commentary team. Who will serve as his replacement? Stay with WWE.com as more information becomes available on both David's new movie role and the immediate future of the Raw announce team."