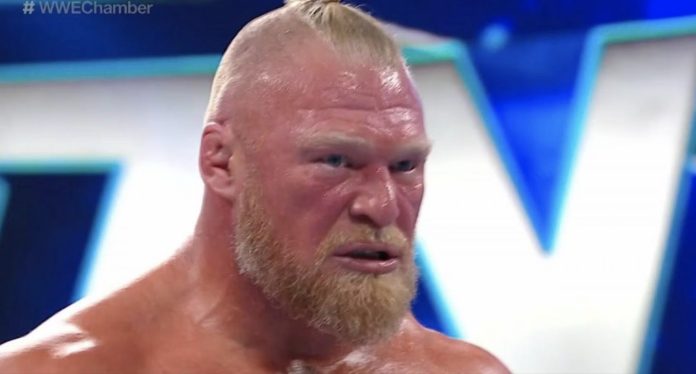 Fans have seen a lot of Brock Lesnar over the last few months as he's made several appearances hyping up his feuds with Omos and Cody Rhodes. While Lesnar was able to pick up a victory over Omos at WrestleMania he wasn't so lucky when it came to his match with Cody Rhodes as The American Nightmare defeated him at Backlash.
There's been a lot of speculation regarding whether or not Brock Lesnar would be on Raw this week and PWInsider is reporting that he is in Jacksonville for tonight's show. Lesnar was not originally scheduled for Raw tonight.
The tournament to crown a new WWE World Heavyweight Champion will kick off tonight on Monday Night Raw and Cody Rhodes is set to be one of the six competitors wrestling in the tournament tonight.
Brock Lesnar was not announced for the tournament, but it was recently reported that Brock's feud with Cody Rhodes is far from over, so Cody might want to watch his back tonight. The American Nightmare was able to pin Brock Lesnar's shoulders to the mat while Lesnar had him in the Kimura to win the match at Backlash which means Lesnar could be out for revenge. Stay tuned.