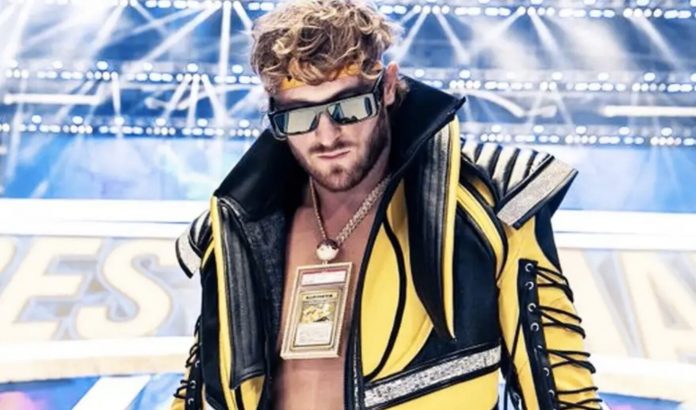 WWE has always had celebrities involved with the company but in more recent years fans have seen celebrities step up and get in the ring for matches more often. Logan Paul made his in-ring debut with WWE last year at WrestleMania, and this year Logan Paul will be competing at WrestleMania once again as he's set to face Seth Rollins in a high profile match.
Becky Lynch recently spoke to E! The Rundown about Logan Paul's work with WWE and she gave the following answer when she was asked if she was a Logan Paul fan before he joined wrestling: "God No. No. I didn't know who these Paul brothers were until they started doing boxing and I was like, why do people love these people?"
The Man was then asked how she feels about influencers joining WWE and she got brutally honest when she said, "I don't love it. What's he doing, two or three matches a year. I work 52 weeks a year. I take my baby on the road. You know how troubling that is. You know the effort that takes. To do that 52 weeks a year because I love this and because we have to make the towns and the fans come to see us every single week, three, four, five times a week. We make the towns and do that. To come in and just get the big matches and big stadiums when you haven't put in the work. I don't love that."
Logan Paul and Becky Lynch will both be in action at WrestleMania as Paul is set to face Seth Rollins while Becky Lynch will be teaming with Trish Stratus & Lita to face Damage CTRL. Stay tuned for more updates on WrestleMania as they become available.
H/T Fightful