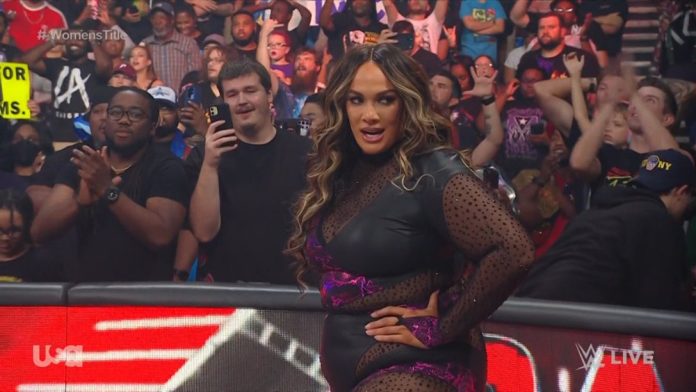 You never know what could happen when you watch Monday Night Raw, and this week Nia Jax returned during the main event. Jax attacked Raquel Rodriguez then followed up by attacking Rhea Ripley as the show went off the air.
Nia's return got a lot of people talking, and some people on social media have been talking specifically about whether or not they feel WWE bringing Nia Jax back was the best thing for the women's division. One Twitter account asked fans if they thought bringing Nia back was the right move which led to Asuka posting the following response defending Nia Jax:
"That question is rude and bullying. You're hurting her heart with this question. Are you really a person with a heart? If someone who has not been directly harmed by her denies her, I will fight the society for her. If I am criticized for it, I don't care "
A fan then posted photos of a cut that Kairi Sane suffered on her head during a spot with Nia Jax back in 2020 and pointed them out to Asuka. However, Asuka noted that Kairi does not blame anyone for the injury when she responded with, "Wrestlers fight knowing that there is a possibility of injury. Kairi doesn't blame anyone for her injuries. She is not stupid. But are you a victim?"
How do you feel about Nia Jax's return? Sound off in the comments below.