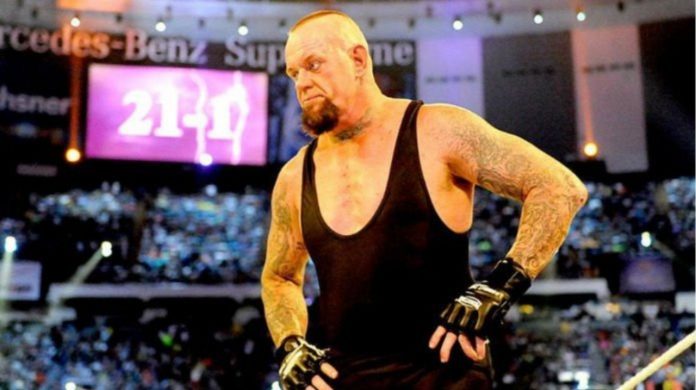 The Undertaker is without a doubt one of the most legendary performers to ever lace up the boots, and it's no big secret that he's at the tail end of his career.
Now that his career is in its twilight The Undertaker has been showing a different side of himself and opening up about his experiences in the professional wrestling business.
Of course one of the most controversial moments from Taker's run is when Brock Lesnar defeated him at WrestleMania 30 and ended his streak. The former WWE Champion shared his thoughts on the big moment while speaking with Ariel Helwani of ESPN, and he said that he always knew it was going to end.
"You know, internally, and the way the business works, I knew someday that it probably would end. In our industry, you just don't — you know, you don't walk away like Floyd [Mayweather] and retire undefeated, or Rocky Marciano. It just doesn't happen that way in wrestling. So it was always in the back of my mind that it would end. Although most of my peers and the people I work with thought it was a horrible decision. And I just asked Vince, I said, 'Are you sure?' I said, 'Is this what you want?' And he was like, 'If it's not Brock, who can beat you?' Right? I mean, from the way this streak was built, and by that time obviously. So it was like, 'Alright, well, it's your call.'"
The Deadman went on to say that he's business first, so after checking with Vince to make sure that's what he wanted to do he just went with the plan.
H/T 411Mania.com