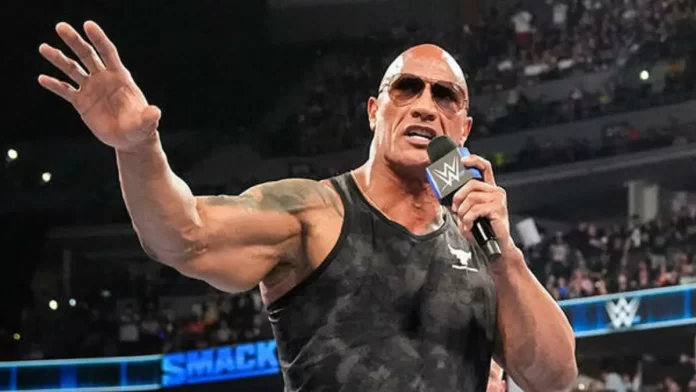 Fans have seen some interesting returns over the last few months including the return of The Rock who made a surprise appearance on SmackDown back in September. The Great One electrified the fans and he also came face to face with John Cena during a backstage segment.
Earlier in the day The Rock was in Boulder, CO for ESPN College GameDay, and the former WWE Champion recently explained how everything fell into place for his special appearance on SmackDown.
"So, here's the crazy thing about that. We were in Boulder. I was there for College GameDay, and I found out the night before that WWE SmackDown was going to be in Denver, which is right up the road. So I called my buddies at WWE, Nick Khan, and I said, 'I heard SmackDown is here, can you confirm that?' 'It is.' 'Good. Well, The Rock is coming to SmackDown.' And I went out there — it was a really an incredible thing. I've been really lucky over the years to entertain in a lot of different ways, but that kind of connection with the WWE audience — by the way, that kind of connection is just like this tonight with a live audience. There's nothing like it. There's nothing like it."
"So, my music hit, 'If you smell–' I went out there, they had no idea. And you guys know how hard it is to keep a secret. It doesn't exist. This was a full on secret. The people went nuts. 13,000 people sounded like 130,000 people. And it was just incredible. WWE audience is my family, and I love them and it was incredible. There's nothing like going to SmackDown, and laying the SmackDown on their candy asses all night long."
What was your reaction when The Rock appeared on SmackDown? Sound off in the comments below.
H/T 411Mania.com