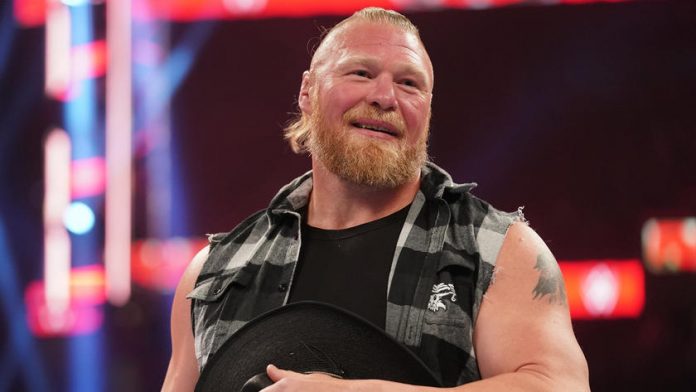 Brock Lesnar last competed when he challenged Roman Reigns for the Undisputed WWE Universal Championship at SummerSlam, but unfortunately for Brock it was The Tribal Chief who picked up the victory that night. Even though Lesnar has been sitting on the sidelines it's expected that he will return at some point, and it looks like a big opponent could be waiting for him.
It was recently announced that Matt Riddle will face Seth Rollins in a Fight Pit match at Extreme Rules with UFC Hall of Famer Daniel Cormier serving as the guest referee. Dave Meltzer discussed Cormier's status on Wrestling Observer Radio and he noted there's speculation that Cormier could be Brock's next opponent.
"His name has been mentioned many times as potentially being a commentator on SmackDown. FOX loves him from when he did the UFCs. But he's with ESPN so it becomes kind of tricky, although you could get that done. But they have McAfee and McAfee's their guy, and I think they see McAfee as a bigger celebrity than Cormier."
"He's always wanted to do something (with WWE) so he's gonna get his chance to do it. I think a lot of people know that originally, he wanted to do pro-wrestling. There's people who are speculating maybe he and Brock do their match. I don't know. I think if he wants to do pro-wrestling at this stage of his life, and my gut is that… I don't know. I don't think he wants to. I haven't talked to him about this in so long, years."
Do you want to see Brock Lesnar face Daniel Cormier in WWE? Sound off in the comments below.
H/T WrestleTalk.com