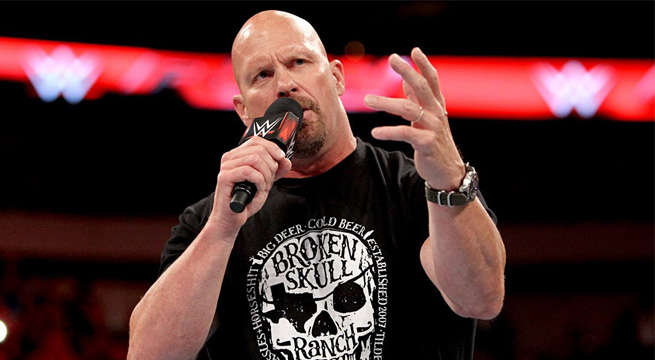 "Stone Cold" Steve Austin is arguably the most recognizable name in the professional wrestling business, and in August Austin's new show is set to premiere on the USA Network.
It's been a while since fans have seen "Stone Cold" Steve Austin appear on Monday Night Raw, but WWE has confirmed that he will be appearing on the July 22 episode from Tampa, FL.
The episode will have a Raw Reunion theme, and names confirmed for the show include Steve Austin, Hulk Hogan, Ric Flair, Shawn Michaels, Razor Ramon, Diesel, Kurt Angle, Sgt. Slaughter, Christian, Ted DiBiase, Eric Bischoff, Boogeyman, Jimmy Hart, The Hurricane, Santino Marella, Jerry "The King" Lawler, D-Von Dudley, Booker T and more.
The announcement video can be seen below.
It'll be the BIGGEST reunion in Monday Night #RAW HISTORY.

Don't miss #RAWReunion LIVE one week from tomorrow at 8/7c on @USA_Network! pic.twitter.com/ZrqEhxQmhR

— WWE (@WWE) July 14, 2019