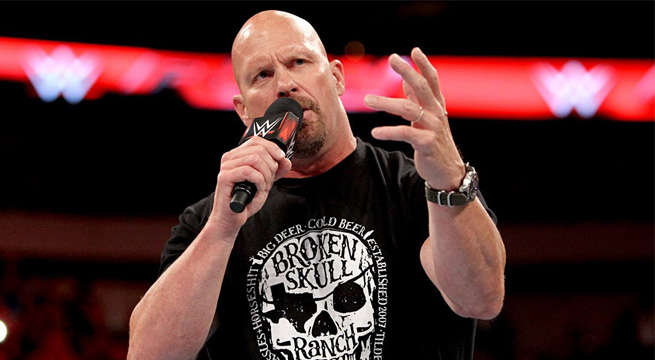 "Stone Cold" Steve Austin is one of the biggest names in the history of the professional wrestling business, and WWE Hall of Famer Mark Henry recently joined him for an episode of The Steve Austin Show.
During the episode Mark Henry talked about his reasons for not liking former WWE Superstar Ahmed Johnson. Steve Austin's history with Johnson was also brought up.
After Ahmed Johnson won the IC Title, he found racist terms spray painted on his car, and fans claimed they had seen Steve Austin near the car. However, Austin addressed the rumors and noted that they are not true.
"That guy has said things about me that were untrue. Not a fan either. Thank you for attesting to [me not being a racist]. I've never been able to address that because I've never had the- never needed to. That's a completely fabricated story and is complete horse sh*t and I've maintained my silence and this is the first time ever I've addressed it or talked about it."
Mark Henry also backed up Steve Austin's claim that he is not racist.
"I would attest that you are not a racist. You ain't have to validate [Johnson's] stupidity. I'm glad we can address it because the source that it came from was not valid enough for anybody to believe it anyways."
After parting ways with WWE in 1998, Johnson had a brief run with WCW before he was released and he retired a few years later.
H/T Wrestling Inc.