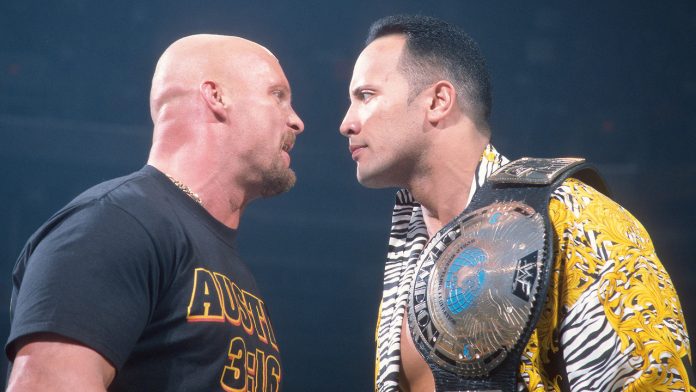 During the Attitude Era "Stone Cold" Steve Austin became one of the most popular professional wrestlers to ever step foot in the ring, and The Rock also managed to make a name for himself.
Austin's rivalry with The Rock gave fans plenty of memories, but they've both moved on to other things.
The Rattlesnake is busy promoting his new shot Straight Up Steve Austin on USA Network, and The Rock is busy with his acting career.
During an appearance on the Dan Patrick Show, Steve Austin was asked if he would be interested in having The Rock on his show, and he noted that even though they don't keep in touch they will alway have a special friendship.
"I would love to have him on the show. People were asking me if I could have a dream guest who would it be? I don't like to name names, because we had a lot of people that we reached out to in the first season, but we couldn't get because of scheduling."
"But yeah, he's the guy because of our background, you know, I don't email him, we don't text each other, I don't even have his phone number. But as soon as we get in a room together, it's that instant camaraderie friendship, but I'd love to spend some time with him, because I brought out the best in him and he always brought out the best in me."
What was your favorite match from the Austin vs. Rock rivalry? Sound off in the comments below.
H/T Wrestling Inc.