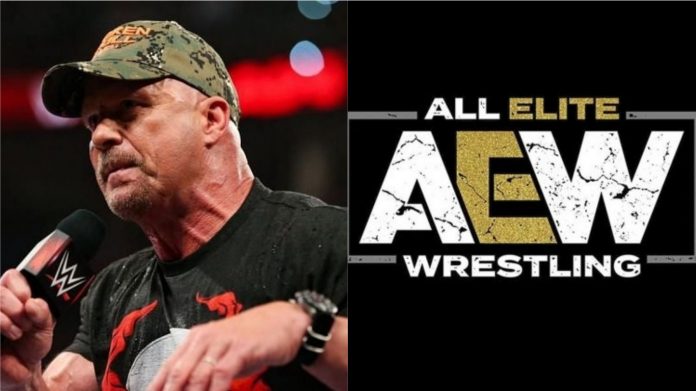 When All Elite Wrestling was officially announced in January of 2019 the announcement sent shockwaves throughout the wrestling community.
Since then AEW has gone on to develop its own weekly TV show, Dynamite, and the show has been going head to head with NXT on Wednesday nights since its inception.
Steve Austin was recently asked about the competition between WWE and AEW during an appearance on the Wrestling Inc. Daily and he explained why he thinks competition is good for everyone in the business.
"Man, I love it. I think it's a competition by proxy just because they're wrestling, WWE's wrestling, but I don't think they're directly trying to compete. But in essence, they are, and I love it because it gives more people within any of this jobs. It gives more people a chance to work. And it makes WWE, you know, forces them to push the envelope rather than just sit back and push out content. Competition makes everybody better."
Even though NXT and AEW have been going head to head for some time now the Wednesday Night Wars will be coming to an end soon as NXT is moving to Tuesday nights starting April 13th.