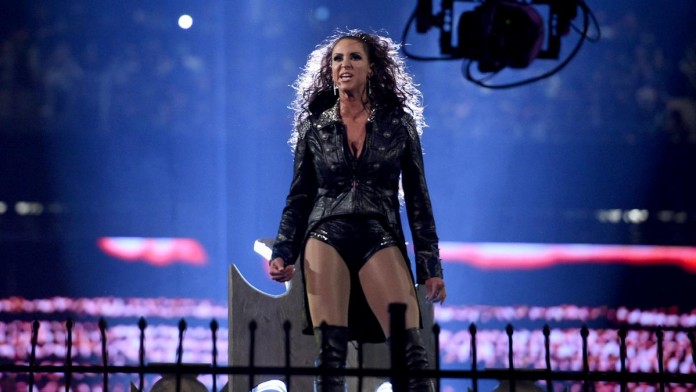 Stephanie McMahon is a force to be reckoned with as the Commissioner of Monday Night Raw, but she's been absent for the past few weeks after she was put through a table at WrestleMania 33. The McMahons are never afraid to get in on the action when the occasion calls for it, and Stephanie McMahon is no exception.
Stephanie has wrestled a few matches over the course of her career, and she last stepped into the ring when she faced Brie Bella at SummerSlam in 2014. It's been a while since Stephanie has wrestled a match, but she recently told The Mirror that she would welcome the opportunity to return to the ring.
"I absolutely love the in-ring performance aspect to what we do. It's such an honour to be able to get in there with some of those performers and actually take bumps or tell a story of the match. I'm not necessarily the best but I do love to get in there, so if there's ever an opportunity again to do that and to help make somebody else then I would absolutely welcome it."
This summer WWE will be taping an all women's tournament at Full Sail University. The tournament will feature 32 competitors and PWInsider reports that the plan is to hold tapings on Thursday 7/13 and Friday 7/14.
The tournament will be similar to the Cruiserweight Classic, but instead of airing episodes weekly, WWE will release sets of episodes similar to how they released Holy Foley and Camp WWE.
The current plan is for the final night of the tournament to air as part of a live WWE Network special on 8/29.