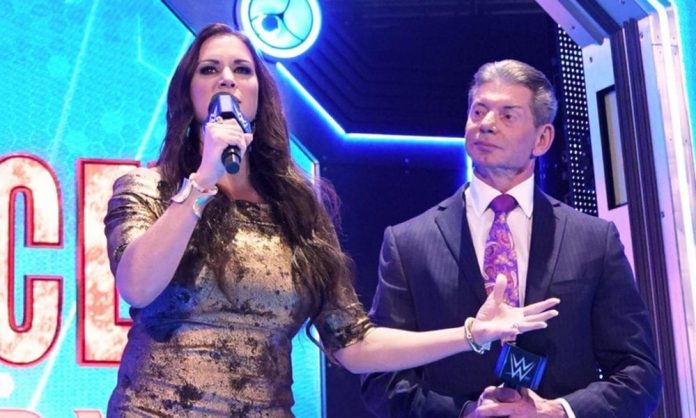 Vince McMahon has been getting a lot of attention recently after it was reported that the WWE board is investigating a $3 million dollar settlement he paid to an employee he allegedly had an affair with. Vince has stepped down from his role as Chairman and CEO of WWE and Stephanie McMahon was named interim Chairwoman and CEO.
PWInsider reports that an all hands on deck company was held yesterday and Stephanie McMahon commented on the allegations. According to the report Stephanie directly addressed the situation and noted that everyone is aware the WWE Board of Directors is investigating her father who has "stepped back."
Stephanie also noted that she loves her father, and she loves WWE. The interim Chairwoman and CEO of WWE added that she will be doing everything she can for the company in the days ahead.
It's also being reported that as of this week Stephanie has been actively involved in meetings that normally Vince McMahon would have been a part of. Stay tuned for more updates as they become available.