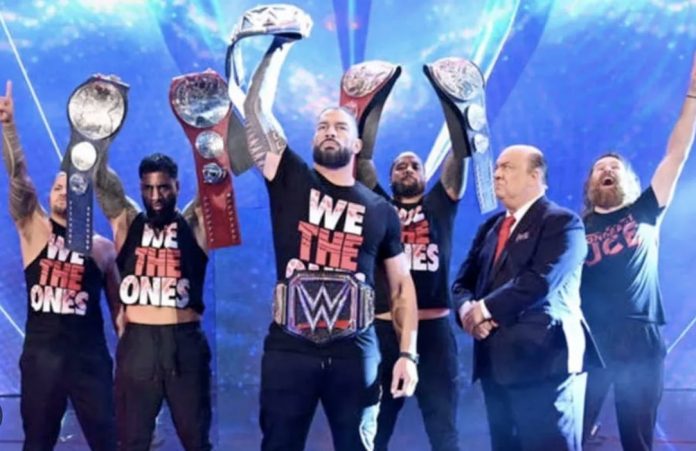 Monday's episode of Raw is going to be a big one as it's set to take place from Philadelphia and the red brand will celebrate its 30th anniversary.
Original plans for Raw on Monday called for The Bloodline to hold a Bloodline Acknowledgement Ceremony which would have featured members from past generations including Afa, Sika, Rikishi and Samu. However, PWInsider is now reporting that plans for a Bloodline Acknowledgement Ceremony have been dropped.
It's now being reported that instead of a Bloodline Acknowledgement Ceremony the idea is to hold The Trial of Sami Zayn following the events that occurred on Friday's episode of SmackDown. It's being said that Sami Zayn will go before a Tribal Court during Raw 30 in Philadelphia.
Several big names have been confirmed for the 30th anniversary episode of Monday Night Raw including Triple H, Jimmy Hart, Madusa, Ted DiBiase, Irwin R. Shyster, The Godfather, Diamond Dallas Page, Shawn Michaels, The Undertaker, The Bellas, Ric Flair, Jerry Lawler, Sean Waltman, Ron Simmons, Teddy Long, Kurt Angle and Road Dogg. Stay tuned for updates.