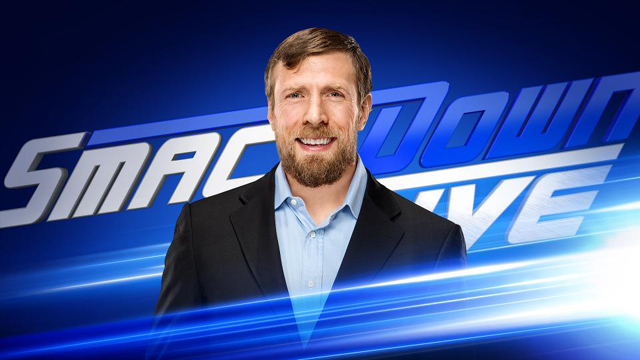 WrestleMania season has come and gone, and we're only days away from the official start of summer. With summer comes SummerSlam, and this year's show is shaping up to be a big one.
Last summer Daniel Bryan returned to WWE when he joined SmackDown Live as the General Manager, but Bryan has been away for the past few weeks. Bryan and Brie Bella recently welcomed their first child into the world, and the SmackDown Live General Manager has been busy spending time with his daughter.
However, Daniel Bryan did recently announce that we'll be seeing him very soon, as he's set to make his return to television on this week's episode of SmackDown Live.
F4Wonline.com is reporting that when Daniel Bryan returns, he'll be making a big announcement about this year's SummerSlam pay-per-view, but it's not known what the announcement will be.
The company is making every effort to make SummerSlam as big as possible this year, and according to the report, it's even been acknowledged internally that WWE has just been "coasting" creatively as they wait for the big stuff to start happening soon.
Roman Reigns is also set to announce his SummerSlam plans on Raw this week, and it's already been announced that Reigns will be kicking off the show.
Roxy Astor and Sunny The California Girl from GLOW joined this week's episode of Still Real Radio to talk about what's going on with the GLOW girls, their AfterGLOW cruise and more. Jeff Timmons from the band 98 Degrees also randomly makes an appearance, and we run down our predictions for the Money in the Bank pay-per-view. You can subscribe to Still Real Radio on iTunes and you can also check out the latest episode below.