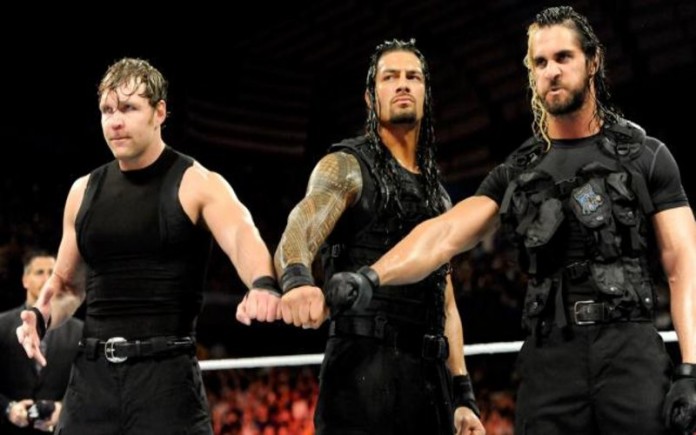 The Shield were one of the most popular stables in WWE history, and they made a big impression on the WWE Universe when they left a wake of destruction in their path. Most fans didn't want to see The Shield split up, but the group went their separate ways when Seth Rollins turned on his Shield brothers and joined The Authority in 2014.
Related: Seth Rollins On The Possibility Of A Full Shield Reunion With Roman Reigns
Ever since The Shield broke up, fans have been calling for the trio to get back together, and hopes for a possible Shield reunion recently gained some traction when Seth Rollins and Dean Ambrose put their differences aside and formed a tag team. The two WWE Superstars reunited and challenged Sheamus and Cesaro for the Raw Tag Team Titles at SummerSlam, and Rollins and Ambrose walked out with the belts.
Rollins hasn't counted out the possibility of a full Shield reunion with Roman Reigns, and now it looks like the reunion could happen next month at the TLC pay-per-view.
James McKenna of Pro Wrestling Sheet reports that he's heard rumors that WWE is planning to reunite the group next month.
wowwww, hearing that to kickstart some ticket sales – they're planning to give TLC in a month a MAJOR card upgrade. its finally happeninggg. pic.twitter.com/FLE8CWqRM0

— james mckenna (@chillhartman) September 24, 2017
McKenna also notes that it would be perfect timing if it does happen, as the group wrestled a great match at WWE TLC in 2012 when they faced off against Ryback and Team Hell No.
which is real great timing too. their first match as a team was against ryback & team hell no at TLC 2012. great call back for the return.

— james mckenna (@chillhartman) September 24, 2017
As noted, fans have been asking for a Shield reunion for a while, and at TLC they may get their wish.