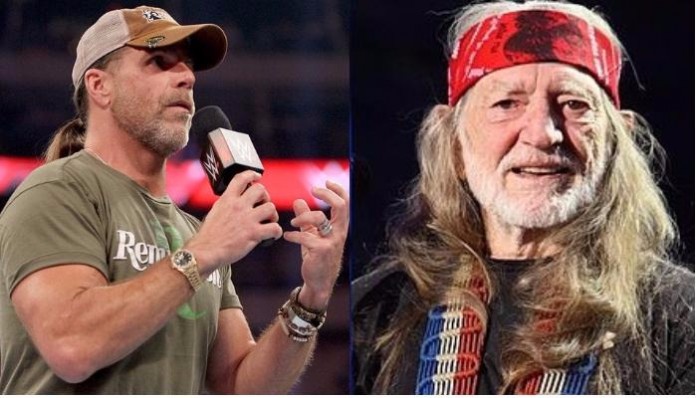 We knew it would happen after The Resurrection Of Gavin Stone. Shawn Michaels is becoming a WWE Studios film star. Shawn Michaels popped up on WWE television a couple times during the promotion of the movie. That was a really nice bonus as well.
"Gavin Stone" made a profit in its run in cinemas. It just barley came out in the black by making an estimated 300k more than it's budget, but that's a win. Any future DVD or digital sales of the movie will just be icing on the cake. Evangelicals loved the movie and they tend to buy things, so it will probably do decent numbers on DVD.
Now Shawn Michaels is gearing up for his newest role in a WWE Studios move, Pure Country: Pure Heart. This movie falls in line with previous WWE Studios projects where they take an already established franchises and carry on with it.
Pure Country: Pure Heart is set for a direct-to-video release and will hit stores on August 1st. It will be the third installment in the Pure Country franchise.
The movie centers around two sisters looking to reestablish a bond with their father who used to be a country music singer. Along the way they meet up with Shawn Michaels' character. The two girls have aspirations of being singers and their mother doesn't approve. It's a classic tale, only this one has Shawn Michaels and Willie Nelson in it.
Willie Nelson plays himself in the Warner Bros and WWE Studios production. The film features one of Willie's famous songs, "We Don't Run." The soundtrack for the film is set to be released on August 1st as well. Wal-Mart will be exclusively carrying the DVD/Blu-ray combo pack.
You can watch the trailer below, but we warn you that it might give you a case of the feels. It almost might make you want to put on some cowboy boots and yell "ye-haw" if you're so inclined.