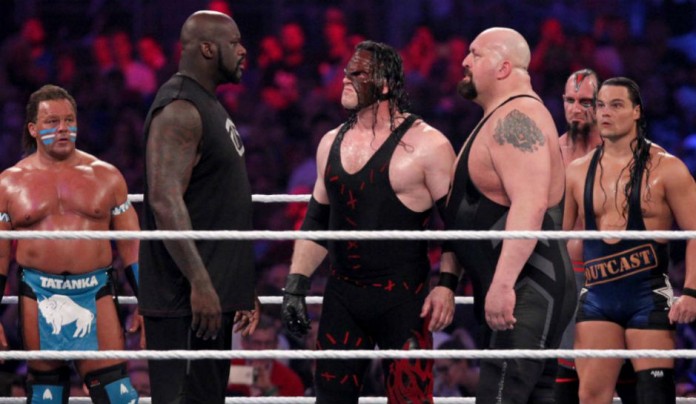 Big Show vs. Shaq was one of the matches that was believed to be set for WrestleMania 33, but the match is currently up in the air and the big event is only a few weeks away. A few weeks ago Big Show said that it looked like Shaq was trying to pull out, but Shaq denied the claims while acknowledging that the match might not happen.
Related: Shaq Says Negotiations Are Back On For His WrestleMania Match With Big Show
However, Shaq recently said on his podcast that talks with WWE are back on. All of the back and forth has turned this situation into somewhat of a roller coaster ride for anyone who might be interested in watching the match. There are a few of you out there right?
If you've been following along with Big Show's taunts then you're likely aware that the former WWE World Champion is in the best shape of his life. He's been firing shots at Shaq via social media for weeks now and he got the world's attention when he showed off a picture of his ripped abs.
Ripped abs on a giant aren't exactly something you see everyday, but Big Show isn't the only giant with a shredded abdomen.
After weeks of silence the NBA legend has finally decided to fire a shot at Big Show as he told TMZ that, "Big Show is scared. He called me 'fat.' I am PHAT … Pretty Handsome And Tall."
Shaq then proceeded to show off his abs and although they're not quite as impressive as Big Show's, they're still impressive nonetheless. Check out the video below and hit the comments section to let us know which giant you'll be rooting for if this match goes down at WrestleMania.