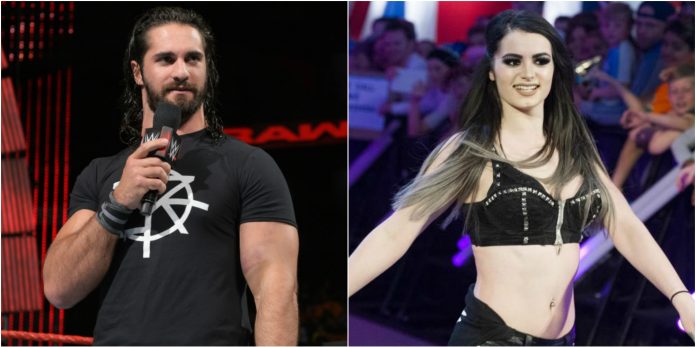 Brock Lesnar is the only man in history to win the WWE Championship and the UFC Heavyweight Championship after he made the jump from wrestling to MMA. Lesnar has found success in both worlds, and lately there's been a lot of talk about UFC stars such as Ronda Rousey and Jon Jones possibly working with WWE.
Ronda Rousey's segment with The Rock, Triple H and Stephanie McMahon is a perfect example of how a UFC star can get a lot of people talking about WWE, but former WWE Champion Seth Rollins doesn't think the company needs UFC stars. Rollins recently commented on the possibility of UFC stars working with WWE, and he put over the current roster big time.
I think we have maybe the most talented roster of all time," Seth Rollins told SkySports. "I don't think we need anybody to help or crossover. If they want to come over to our world and have some fun then that's cool but we're happy doing our thing on our own."
It's been rumored that Ronda Rousey has been getting into professional wrestling training, but Triple H recently said that there are currently no plans in place for Rousey to work a match with WWE.
Paige has been out of action for over a year now, and in October of 2016 she underwent successful neck surgery.
The former WWE Divas Champion recently participated in the Malik Rose Bowling Tournament in San Antonio, TX, and Chelsey Hernandez of KEN5 asked her about her return.
Paige said that hopefully she will return in a few months, and that she still has to get cleared by WWE doctors.
Alright @RealPaigeWWE FANS @JaviPerezKENS5 also wanted to know when she's returning to TV… Here you go!!! pic.twitter.com/vL2N0pSFqW

— Chelsey Hernandez TV (@ChelseyKENS5) August 15, 2017