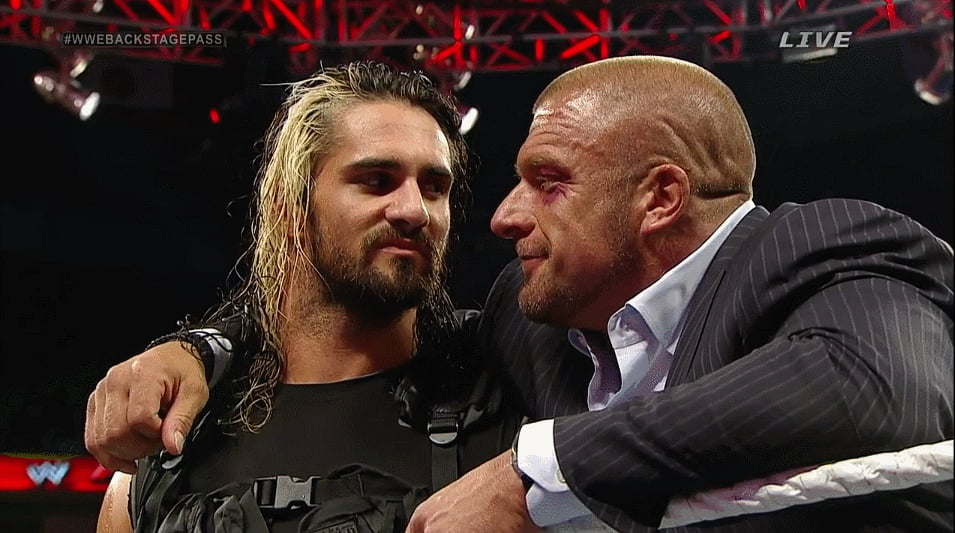 Seth Rollins recently spoke with The Liverpool Echo to promote WWE's current European tour. Below are some highlights:
Your first pay-per-view effort, against Team Hell No and Ryback at TLC: Tables, Ladders & Chairs in 2012, made everybody sit up and take notice of the potential of The Shield. Looking back, what would you say was your highlight as part of the faction?
"We had so many. You know, you mention the first match, the first pay-per-view we ever did as The Shield, nobody had any idea what to expect from us as performers inside the ring, we had only beat up their favourite guys, on a weekly basis up until that point! It was going to be an interesting situation and sure enough we delivered, we exceeded expectations I would like to think, and we were up and running from there.
"Over the next two years we got to do lots of crazy stuff, we got to have great matches with the Wyatts, we got to be in two WrestleManias, we got to wrestle The Undertaker on Raw, there are so many great memories, it's real hard to pick just one."
Your match at Hell In A Cell against Ambrose was again well-received by fans and critics. What did you think about climbing up on top of the cell to start the match, and what was it like for the two of you to headline your first pay-per-view together?
"Aside from main eventing WrestleMania you really can't get any bigger than that. You've got two guys under the age of 30-years-old, who have been on the main roster for less than three years, and we're main eventing a pay-per-view, a major pay-per-view, Hell In A Cell, on a show that also features John Cena versus Randy Orton in a Hell In A Cell match as well. So that's a major milestone, and that's something that I'm real proud of, something that I'm going to take with me for a long time.
"It's basically a feather in our caps that we were able to put that together and make that mean so much. I think that's a testament to all the hard work and time that we've spent, just putting in the work, just grinding it out, and getting to that point. It was definitely terrifying up there but after the whole thing was done, I'm glad we had the opportunity to do that, and I'm glad we knocked it out the park."
During your time working on the independent scene, did you ever allow yourself to dream of being in this position – with the possible exception of Brock Lesnar – as the number one heel in WWE?
"That's always been the goal from day one and it will continue to be the goal moving forward. There is no other place I'd rather be and there is no other place I imagine myself."