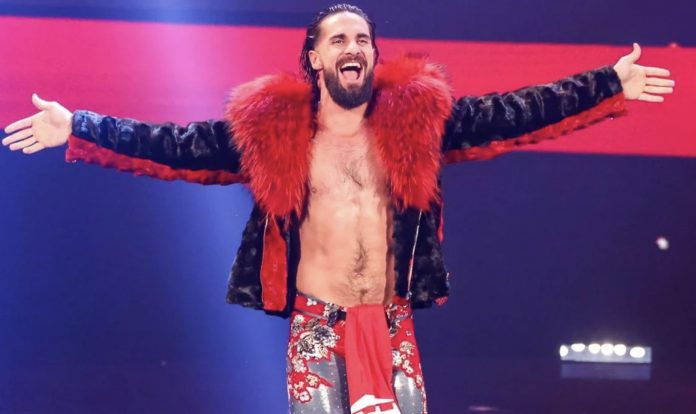 Last week the annual Royal Rumble premium live event took place from San Antonio and Logan Paul surprised fans when he managed to eliminate former WWE Champion Seth Rollins. Logan Paul recently referenced the moment when he posted a video meme of the elimination with clown make up imprinted on Seth's face.
look at this dude @WWERollins pic.twitter.com/PMh6MDGEbR

— Logan Paul (@LoganPaul) February 2, 2023
Seth Rollins addressed the situation on Instagram live and he claimed that there are lot of people in WWE who don't like Logan Paul. He also said that if Logan Paul comes knocking at his door he's going to knock him out.
"All I know is I don't like Logan Paul. A lot of us really don't. I don't really need him in my locker room, in my space. The guy is ultra-talented as far as athletic ability is concerned. He snuck up on me at the Rumble, dumped me, fine, whatever. I took my eyes off the ball — that's on me. But don't go bragging about it like you did something otherwordly."
"It's probably the coolest thing he's done in life, but I just advise him to stay in his lane. He's a freak…no doubt…but at the end of the day, he's not a wrestler, you know? He just wants to be famous. He doesn't care about the industry. He's not a wrestler, so he should stay in his lane. If buying counterfeit Pokémon cards is your lane, stay in that lane. If you come knocking on my door, I will knock you out. And you don't have your brother for backup, because he's gonna get cooked in a few weeks [by Tommy Fury]."
Following Seth's elimination at the Royal Rumble a possible WrestleMania match with Logan Paul has been rumored and the two sides seem to be using social media to build their feud up. Stay tuned for updates.
H/T Wrestling Inc.