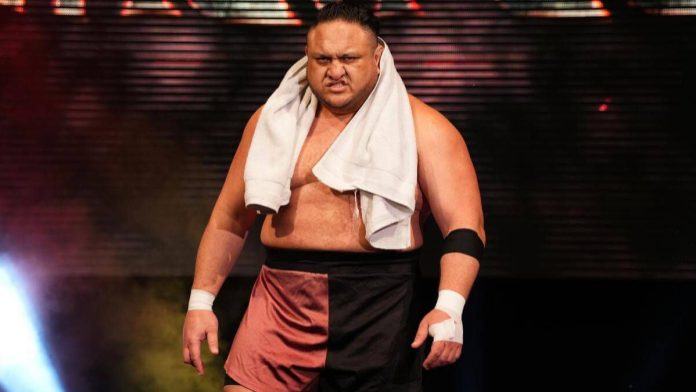 Samoa Joe has wrestled for many companies throughout the course of his career and for years his name was closely associated with TNA. Joe was part of the TNA roster from 2005 to 2015, and he won numerous championships during his time in TNA, but his run with the promotion wasn't without controversy.
During a recent appearance on The Sessions with Renee Paquette the former TNA World Champion opened up about his run with the company and he noted that he faced disciplinary action a few times when he said, "I think I am the most fined/suspended guy in TNA history. Maybe not by this point, I don't know."
Renee Paquette asked Samoa Joe why he was fined and suspended so many times, and Joe explained that he would sometimes handle things the wrong way and get heated.
"You know, I just get upset, you know, at things and I just wouldn't handle it the right way. And I flipped but well, here's the thing. It's never physical. You know, I've never assaulted anybody, never gonna threaten anybody's life. It's not me, but I think if anybody's been around when I'm, which I guess you have when I'm hot. And I'm shouting about things I'm told it's like, very terrifying. And it seems very, like violence is about to pop off and stuff.
"So I mean, I think that's really the gist. I remember the times there was like, anytime I had a big pop off and like somebody else would have something similar. Like I was always punished way more and it was like we were just scarier. It's like, all right, cool."
Following his TNA departure in 2015 Joe briefly returned to Ring of Honor before joining the NXT brand full time. Samoa Joe was called up to the WWE main roster in 2017, but was eventually released twice from WWE. He officially parted ways with WWE in 2022 and signed with AEW where he is the TNT Champion and ROH TV Champion.