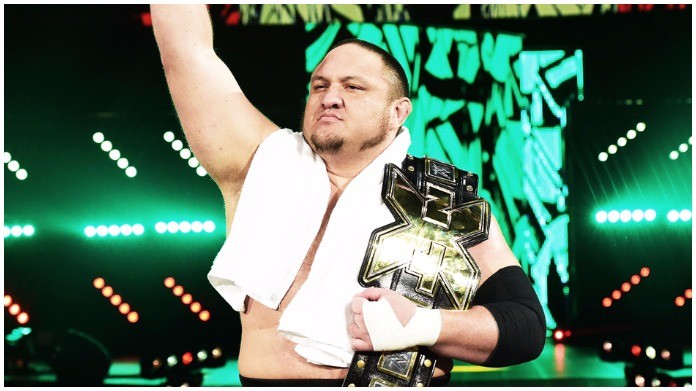 The WWE Universe was expecting Samoa Joe to make his debut on the main roster debut at the Royal Rumble last night, but he didn't end up making an appearance. He hasn't been featured on NXT for a few weeks now, and he was not on the NXT Takeover: San Antonio card, so the fans assumed his time had finally come.
Related: Samoa Joe Teases Possible Royal Rumble Appearance
However, Samoa Joe was not one of the thirty men in last night's Royal Rumble match, but there was a good reason why he didn't make his debut during the event last night. According to CageSideSeats, the simple answer is WWE wasn't planning for Joe to win the match.
The more detailed answer is WWE officials weren't planning for Samoa Joe to win the Royal Rumble, so they didn't want to waste his debut on a huge match that he was not going to win. It would have been a big moment, but WWE didn't want to risk the loss of momentum.
There are still huge plans for Samoa Joe heading into WrestleMania 33, but WWE officials want to do his debut in a way that will display him as the next big thing instead of just another guy. It has been rumored that Joe will be facing John Cena at WrestleMania, but that is unconfirmed at this point.