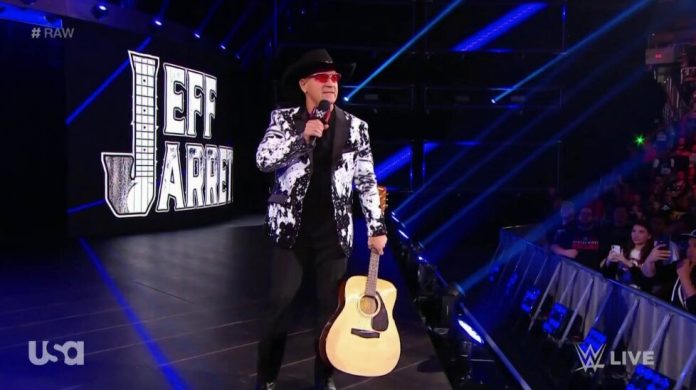 Jeff Jarrett returned to WWE last year when he was inducted into the Hall of Fame, and on Sunday he made a surprise appearance in the Royal Rumble match.
It was recently reported that Jeff has signed a new deal with WWE which will see him work as a producer backstage, and also as a TV character.
On Monday Jarrett made another appearance on WWE programming when he and Road Dogg sang "With My Baby Tonight" before Elias beat them down.
It doesn't sound like Jeff will be a regular on TV, but on Wrestling Observer Radio it was speculated that WWE may set up a Jeff Jarrett vs. Elias match for a future pay-per-view.
Following their showdown on Raw, are you hoping to see Elias and Jeff Jarrett face off? Sound off in the comments below.