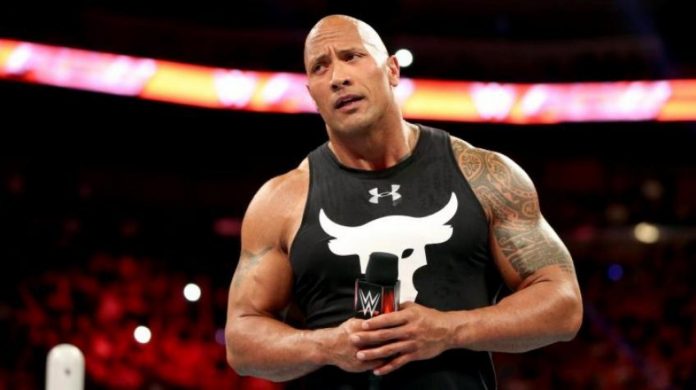 The Rock might not be a regular on WWE programming anymore, but his legacy in the world of professional wrestling has been well established. Throughout his career The Rock worked with some of the biggest names in the business, and he was also known for being one of the best in the mic.
The Great One's promos quickly became legendary, and he performed his first Rock Concert for the world during the March 24, 2003 episode of WWE Monday Night Raw.
During the segment The Rock worked as a heel, and he used his Hollywood persona to hype up his match with Steve Austin at WrestleMania 19. The Rock Concert provided fans with some moments that they still talk about to this day, but most of the segment has been removed from Peacock.
In the unedited promo The Rock performs and sings for the fans for several minutes before he was interrupted by The Hurricane and Steve Austin, but the concert footage has been mostly removed and the segment now jumps from The Rock introducing himself to the interruption from Hurricane and Austin.
It's not clear at this point in time why the segment was edited on Peacock, but it is still available on WWE's official website. The unedited segment can be seen below.