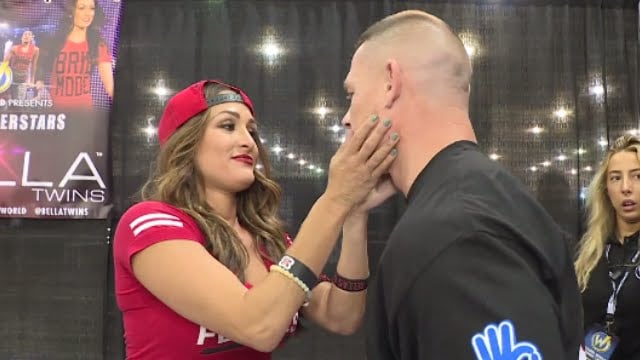 It's n big secret that Nikki Bella is dating 15 time World Champion John Cena. People like to make assumptions about their relationship, and some people believe that being John Cena's girlfriend has made Nikki's career easier.
However, Nikki Bella recently spoke with Digital Spy to promote Total Bellas, and according to Nikki, her relationship with John has only made her career harder.
"I am with a very successful man and the crazy thing is people think that it makes my career easier. No, it makes my career so much harder, because no matter how hard I work I'm always going to have people take away everything I do because of John. I won't get certain things because people will be like, 'Oh, people are gonna think she has this because of John' so let's just not give it to me. I have to work so much harder being with a successful man to just prove myself. I could be at some event wanting to do business with people and they automatically go to John and not me because I'm with someone like that. It makes me laugh because people think it's easy and I get everything because of him when it's the exact opposite."
Nikki Bella and John Cena teamed up a few weeks ago for a dark match after SmackDown, and Nikki made it clear that she wants to work a storyline with John in the future.
"I was so excited because a few weeks ago we did a dark match. It was Dolph, John and I versus Baron Corbin, The Miz and Carmella. I had a blast and was like, 'John I wanna do this more!' and he was like, 'Okay, don't get ahead of yourself!' But I know John would also like to do a story with me so hopefully last week opened up the doors. Maybe you will see a Nena [Nikki + Cena] storyline in the future. I think it would be a lot of fun, so we'll see."
You can check out the full interview here.