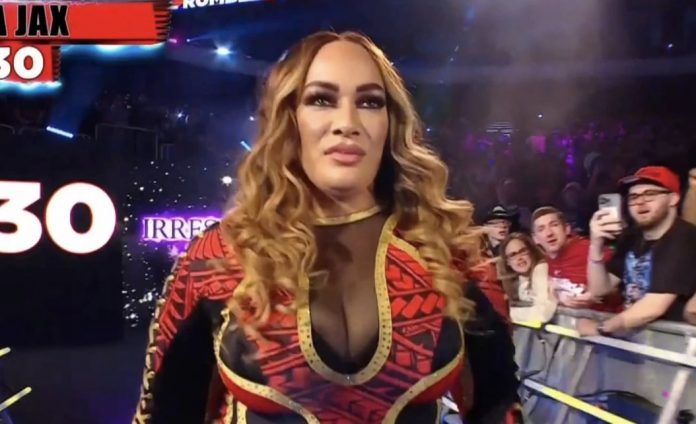 Professional wrestling isn't for the weak as injuries certainly do occur, and a wrestler never really knows when they might get injured stepping into the ring. Nia Jax infamously broke Becky Lynch's nose during a brawl on WWE Raw in 2018, and following the show some fans accused her of being unsafe.
Talk of Nia Jax being unsafe would sometimes make the rounds on social media during her run with WWE, but she recently told Ring The Belle that a conversation with Randy Orton helped her get some perspective on the situation.
"I remember having a conversation with Randy Orton because I had watched one of his matches with Brock [Lesnar] when they first started out and I was like, 'Oh my gosh, you guys were so all over the place,' Jax said. "He was like, 'Yeah, we were s***. We didn't know what we were doing. Back then there wasn't a YouTube or a Twitter or an Instagram that reminded you how many things you messed up on.'" 
The former Raw Women's Champion also admitted that sometimes talk of her being unsafe hurt her feelings, but she knew that people in the locker room had her back.
Sometimes mistakes happen, and I never want to be unsafe. I always made it a point to make sure people felt comfortable getting in the ring with me, and so that kind of hurt my feelings, but I knew backstage people had my back."
Ni Jax was released from WWE back in 2021, but she made her surprise return to the ring earlier this year during the women's Royal Rumble match. There's currently no word on when, or if we might see her on WWE programming again. Stay tuned for updates.
H/T Wrestling Inc.