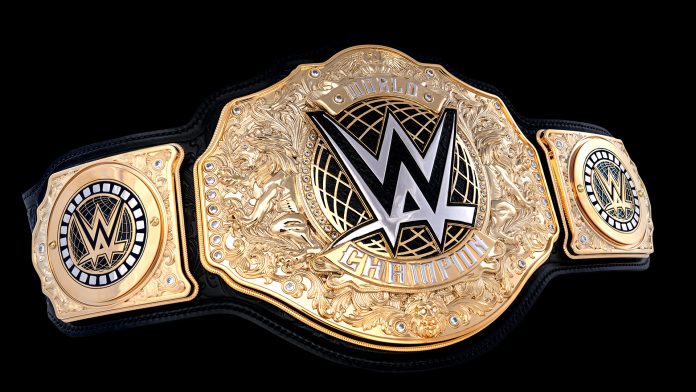 A few weeks ago Triple H announced the 2023 WWE Draft, and he also introduced the new WWE World Heavyweight Championship belt to the world. The Game revealed that the title would be exclusive to Raw, but wrestlers from the red brand and the blue brand would both have a chance to compete for the title.
A WWE World Heavyweight Championship tournament was held on Raw and SmackDown and when it was all said and done it was Seth Rollins and AJ Styles who advanced to the finals. Rollins and Styles faced off at Night of Champions in Saudi Arabia on Saturday and the big title match kicked off the show. Both men fought hard, but it was Seth Rollins who walked out with the gold.
The crowd was electric as soon as the match got started and they cheered both Rollins and Styles. Seth Rollins dominated the match early on, but eventually AJ made a comeback and the match became much more balanced with both men getting their offense in.
Near the end of the match Styles went for the Phenomenal Forearm, but Rollins knocked him off the apron then went for a dive on Styles through the ropes. Rollins sold a knee injury when he hit the ground and limped as he got back in the ring. AJ Styles then put Seth Rollins in the Calf Crusher. When the hold was broken Seth continued to sell the injury to his knee as he struggled to put weight on it.
Seth Rollins went for a stomp on AJ, but he stomped his hand instead of his head then went for the Pedigree. Styles got out and ended up hitting Seth Rollins with the Pedigree instead. Seth kicked out and AJ went for the Phenomenal Forearm, but Rollins countered with a superkick.
The Visionary went for the stomp, but his knee gave out as he was running toward AJ. Styles then went for the Calf Crusher, but Rollins reversed it into the Pedigree and hit AJ with the stomp to win the title.
After the match Triple H handed the title belt to Seth Rollins and held up Seth's arm in the ring as the fans cheered. Triple H put the belt around Seth's waist and shook his hand.
New World Heavyweight Champion @WWERollins is joined by @TripleH for an emotional celebration at #WWENOC! pic.twitter.com/TWbOgF65QP

— WWE (@WWE) May 27, 2023