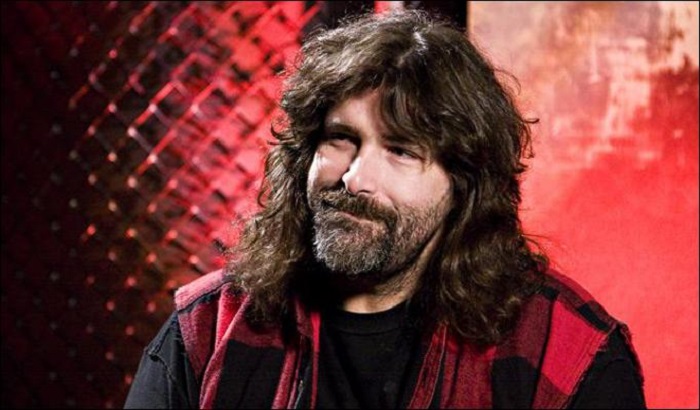 It's been an interesting week for the Foley family. Mick Foley revealed on Monday that he was considering taking Monday Night Raw off of his TV viewing schedule. He said the next day that Raw gave him enough to keep him around it was also reported that his son Dewey got hired to work on the WWE creative team.
Some people saw this hiring as "controversial" due to Mick's criticism of the WWE product. Mick Foley has addressed the "controversy" via Facebook and you can read an excerpt from his post below and check out the full thing here.
"So it seems that my son Dewey's hiring by WWE was caused some people to question the honesty, or intentions of a few of my recent Facebook posts. From what I can gather, the criticism has fallen into one of two camps.
1) I was critical of WWE's recent creative direction in order to open up an opportunity for my son to join the creative team.
OR
2) I praised the past episode of WWE Raw as some sort of thank you gesture for hiring my son.
I also received several messages on social media pointing out the perception of nepotism involved in WWE's decision to hire my son – as if I had arranged for some type of high-paying, piece-of-cake job for him with the company.
Here is the truth. My son was hired two months ago by WWE creative, and will begin working with the company in January. He would have started earlier, but he and I both felt it was important for him to fulfill the commitment he made to the college that employed him as the director of a residence hall. He could have merely explained that this was his dream job, and possibly a once-in-a-lifetime opportunity, but he chose to stay because it was the right thing – and because I told him that deep down, Mr. McMahon would respect him as a man of his word. My son was not given this job because of his last name. He earned it. He earned it by working for hundreds of hours in solitude, with no compensation, to prove his writing skills and mind for the business. There are no piece-of-cake jobs in WWE. As ESPN's Jonathan Coachman said of his time with WWE, "you are expected to bring it every day." My son will do his best to "bring it" every day. He will be working long hours, in a thankless, difficult job, for entry level money – the way it should be. There has also been talk of my daughter joining WWE as a backstage interviewer. I certainly hope that turns out to be the case – but as of now, as far as I know, it's just talk.
The hiring of my son in September by WWE has had no bearing on any of my posts about the company – be they negative or positive. I am both puzzled and insulted to think that some wrestling fans have become so jaded and cynical that they could read a few of those heartfelt Facebook posts or listen to my podcast with stone cold Steve Austin, and doubt the sincerity of my words. Not everything – in wrestling or life – is an angle, or a work."