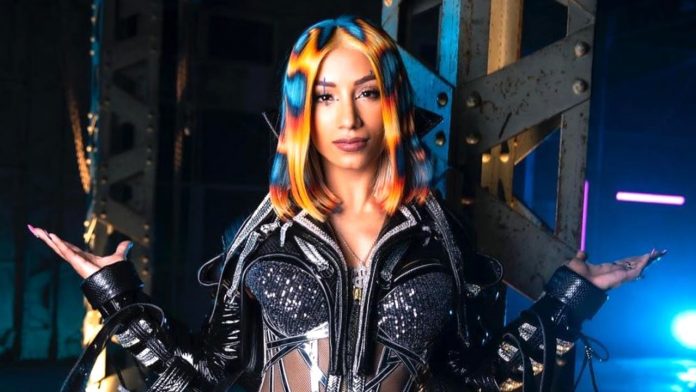 Last year Sasha Banks walked out of Monday Night Raw and the former SmackDown Women's Champion hasn't looked back since. She made her NJPW debut at Wrestle Kingdom 17 earlier this month and she's set to challenge Kairi for the IWGP Women's Championship at Battle in the Valley next month.
Recently Mercedes Mone spoke to NJPW's website about this new chapter in her wrestling career and she explained that wrestling in Japan has been one of her big goals for a long time.
"I've been working every single day since I left there. I've been making movies, making TV shows, magazines, modelling, I haven't stopped. But wrestling has always been my number one love, and there was no soul searching involved in coming back to wrestling. I went to Mexico for a month in October and lived there."
"Seeing Manami Toyota and Akira Hokuto, Aja Kong, all these hard hitting matches, and it was like 'wait, there are matches where women are outperforming and having better matches than the men?' They were hitting just as hard as the men, having these 30 minute long five star matches. I was so amazed by them that Japan became my number one goal even before WWE. So I managed to achieve what I wanted to achieve in WWE, and now I get to live out this international dream. I've been saying 'Moné makes the world go round', and I mean that. I'm thrilled to start this in Japan, and with NJPW and STARDOM. STARDOM, to me, has the best women's wrestlers in the world, and I really want to cement my legacy with my wrestling fans, to cement my name with the greatest of all time. I'm ready to f**king go."
"I've only gotten to experience WWE Evolution as an all women's show. I've never been part of an all women promotion like STARDOM is, so that will be a first for me. I've always been mixed with the guys and sharing, what, maybe five minutes of a three hour weekly TV show. So I'm really excited to be a part of STARDOM and be a part of all women's shows. I'm intrigued to see what it's like and how it all works, but it's been working for Japan for a very long time, and being involved with all these potential fresh matchups makes me excited about the future."
NJPW Battle in the Valley will take place from the San Jose Civic in San Jose, California on February 18. Stay tuned for more updates as they become available.