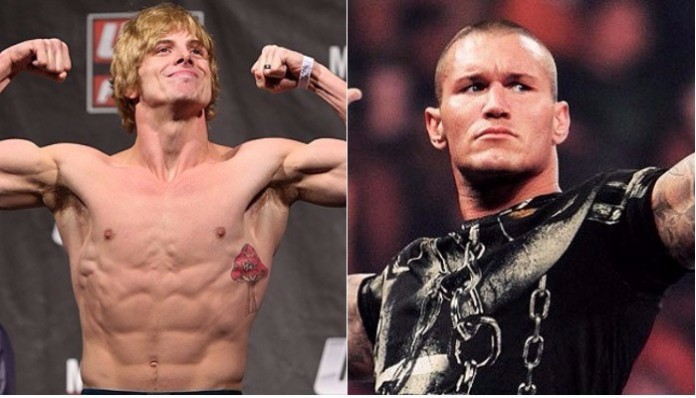 WWE has been talking to Matt Riddle since the first day he started his pro wrestling career. Sean Waltman helped train the former MMA fighter and WWE obviously likes crossover athletes.
In the latest issue of The Observer it is noted Matt Riddle has just signed a deal to face Tomohiro Ishii in the UK for Revolution Pro Wrestling. Riddle is currently under a deal with WWN but they are giving him days off to do the match.
This is a big opportunity for Riddle and could mean New Japan is interested in bringing him in. It is reported that this might cause WWE to stop sitting on their hands and just sign him to a contract already.
WWN isn't standing in Riddle's way to do the Ishii match because they see this as a huge chance for Riddle and his career. The 31-year-old former MMA fighter very well might be able to position this and use it as leverage to inch closer to Vince's Hall Of Hiptosses.
Randy Orton is a man who doesn't shy away from controversy. He actually seems to enjoy enraging fans. His recent "dive" ordeal is still being talked about and will probably always be in some sort of conversation when discussing the evolution of style in pro wrestling.
"The Viper" Randy Orton recently took to Twitter to call out a rumor about his famous father "Cowboy" Bob Orton. Randy wanted to make it clear that the rumors going around about his father are just a rumor. It doesn't say if it's true or not, he just said it's a rumor.
Bob Orton is scheduled to appear at Money In The Bank this Sunday but that's not what the rumor was about. Apparently someone altered Bob Orton's Wikipedia page and said he had passed away. But Randy wanted to make sure people knew his dad was okay and Road Dogg wanted to make this point clear as well. The Cowboy's okay people, it was just a bad rib!
Stuff about my dad is a rumor.

— Randy Orton (@RandyOrton) June 15, 2017
He's alive and well dude. Just a bad rib that ain't funny. People are too much!

— Brian G. James (@WWERoadDogg) June 15, 2017