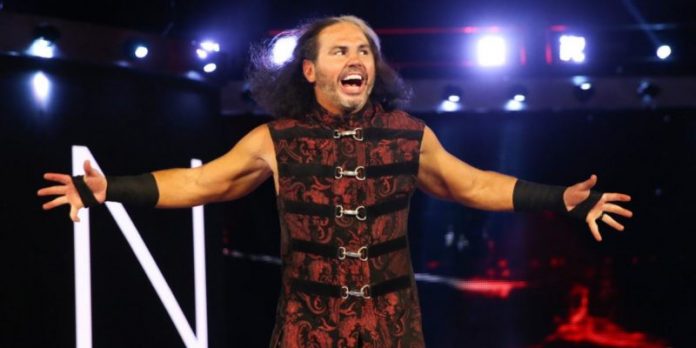 A few months ago Matt Hardy stepped away from in-ring competition to give his body a rest and heal up from some nagging injuries, but he's made it clear that he has not retired.
Hardy has teased that he could be returning sooner than later, and he has one of WWE's biggest stars at the top of his list of opponents he wants to face.
MyKhel.com asked the former Raw Tag Team Champion who he wants to face off against before he has to hang up the boots, and he named Roman Reigns.
"I would say that one person that I would be dreaming before retirement because I haven't got a chance to work with him. Now he's gonna be gone for a little bit in future…it'll be Roman Reigns. He is kind of a guy that WWE built around and I do I like him a lot as a person consider my friend. So I would love to have a Matt Hardy vs. Roman Reigns match before retirement."
Matt Hardy managed to capture the ECW World Title during his run with the brand, and he's also a former Impact Wrestling World Champion, but the WWE Championship is a title that he has yet to capture.
Hardy was asked about his thoughts on a potential title run, and he said that it would be amazing if it happens, but it's not going to change hoe he feels about his career if it doesn't happen.
"I get this question do you want as an official WWE title run before retirement. At this stage of our careers like I'm not worried necessarily about holding more championships or winning more titles or winning WWE title completes. Like if I win WWE title then everything is complete. That's not really my main goal. My main goal is just to try to be as entertaining and try to be as fresh as much as possible….a WWE title run before retiring would be amazing, that would be great but it's not something mandatory or something that is gonna change the idea of the way I look back at my career as a whole."
Who do you want to see Matt Hardy feud with when he eventually returns? Sound off in the comments below.