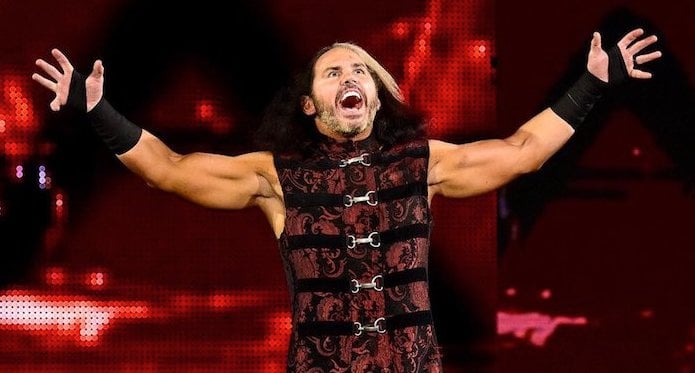 The last few months have been interesting for Matt Hardy.
He seemed to be on a roll when he was working as a tag team with Bray Wyatt, but their run was unfortunately cut short after it was discovered that Matt was dealing with some health issues that put his in-ring future in question.
A few weeks ago Matt posted a video saying that he was going home, and that Woken Matt Hardy has "most likely" wrestled his last match in a WWE ring.
Hardy recently addressed his future during an appearance on The Jim Ross Report, and he said that he will never truly retire.
"Retirement, that's a big buzz word. People have asked me since I'm at crossroads where I'm not 100% sure about what my in-ring future is, but as far as my television role on WWE that will 100% be something in the future. I'm not sure in what capacity exactly. But like, retiring is something I will never do. I'm so passionate about this. This is a love of mine, being involved in the wrestling industry. If you can't do it in the capacity you did years and years ago, just be involved in some shape or form. I'll always be involved in some way. Retirement is not something that will be in my future."
When asked about the possibility of working as a producer for WWE, Matt Hardy said it's definitely something he's interested in, and he teased that he will have an on screen role with WWE in the future.
"It definitely interests me. It is something that has been talked about. It is something I've even experimented with a little bit in the past, and that could possibly be a part of my future. And when I return to the company at WWE, I'm very confident I will have an on-TV role as well, but I will also have a behind the scenes role; a producer role is something which I definitely think I could do one day. I don't know if that day could be in 4 weeks from now, or 4 years, or 10 years from now. But I'm sure I'll do that at some juncture."
H/T Wrestling Inc