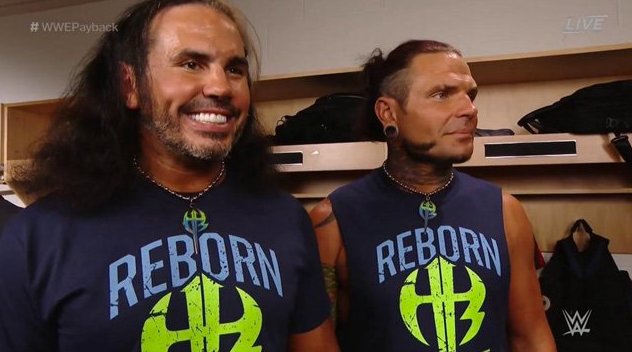 The stars of Global Force Wrestling are set to return to the Impact Zone tonight at Universal Studios to tape footage for new episodes of Impact. Tonight's episode will be the live Destination X special, and the company has also announced that they'll be revealing their plans for the GFW World Championship after Alberto El Patron was stripped of the title earlier this week.
One star who fans won't be seeing at the Impact tapings tonight is Tyrus, formerly known as Brodus Clay in WWE. Tyrus posted a video on social media yesterday declaring that he's "taking a knee" in regards to the tapings, and he won't be appearing because he feels that the company doesn't use him right. In the video Tyrus said the following:
"I've been with Impact for 3 years now, and 99 percent of it has been mostly positive, and I've enjoyed my time there," Tyrus said. "But the last 4 or 5 tapings for me and my fans has been terrible. We've been handcuffed and treated a like a second class citizen creatively, and we've worked too hard to become a crossover star to be treated like we're not. So, I'm not happy creatively the way Impact's been treating me. I've been playing phone tag all day with them, and I just ain't got time for it."
"So, you don't wanna use me the way I think I've earned the right to be used, that's cool," Tyrus added. "I'm about to get my Kaepernick on, and I'm taking a knee. I will not be at TNA tapings this week because I'm on hold out status, and if you're good with that cool, if you're not whatever it is, cause I'm not gonna be there until I get treated right. Enough said."
Matt Hardy is a man who knows Tyrus well, as he worked closely with him during his last run with Impact Wrestling.
After watching the video Hardy took to Twitter to praise Tyrus for being a crossover star, and for knowing his worth. Matt Hardy posted the following:
Worked closely with Tyrus, loved it. Super talented, smart & witty. A legit crossover star. Glad you recognize your worth when others don't. https://t.co/9uQlpraTy3

— REBORN by FATE (@MATTHARDYBRAND) August 16, 2017