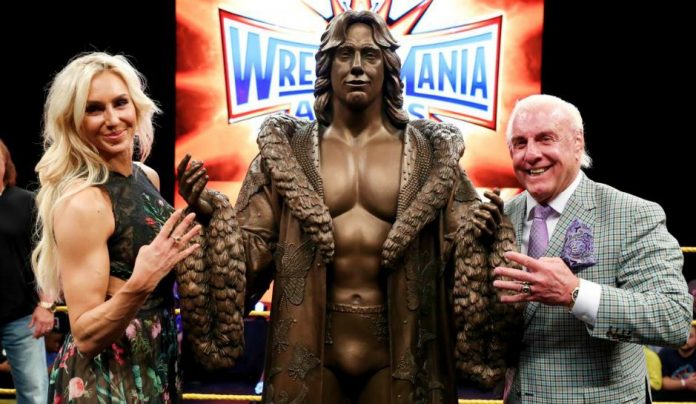 It's been a rough couple of days for Ric Flair, his family, friends and fans. Ric was taken to the hospital over the weekend for what was called "routine monitoring" and he was admitted to the ICU. At first the situation was believed to not be serious, but the situation has changed.
Related: Charlotte Flair Thanks Fans For The Wave Of Support For Her Father
The Wrestling Observer Newsletter reports that Ric Flair was taken to the hospital because he was suffering severe pains in his stomach, which were reportedly caused by blockage in his bowels. Flair underwent surgery to alleviate the pressure caused by the blockage, which led to a series of medical procedures including his kidneys shutting down.
Flair is still in critical condition following the surgery and on kidney dialysis. According to the report Flair is also dealing with other medical issues including an infection which has not been diagnosed.
His family was called to the hospital and right now it's unfortunately just a waiting game to see if he can fight off the infection and if his other issues can be taken care of.
Ric Flair's fiancé posted an update on his condition yesterday saying that he's still in critical condition and needs prayers.