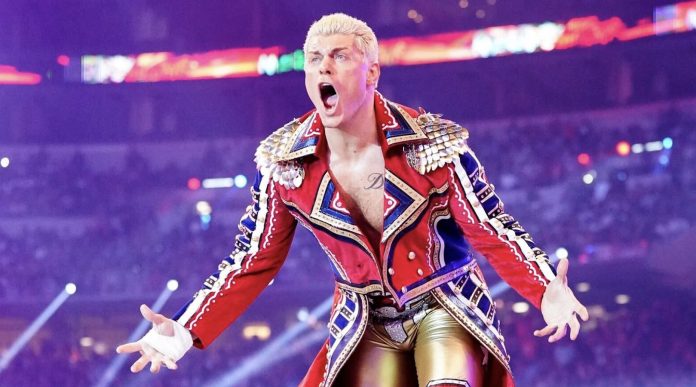 Cody Rhodes made his triumphant return to WWE earlier this year when he defeated Seth Rollins at WrestleMania 38, but unfortunately he's been out of action since June due to injury.
Fightful Select is reporting that WWE filmed a commercial in Los Angeles on Friday that featured Cody Rhodes, or at least someone who was dressed up to look like Cody Rhodes, locking up with The Miz on a LA bridge.
Maryse was also set to be in attendance although it's not clear if she was being used for a specific commercial spot. Triple H and Bad Bunny were also in town which Triple H confirmed when he posted a picture of himself with Bad Bunny.
.@sanbenito is such a big star that when he drops in to have lunch… he just lands his plane in downtown L.A., eats and then takes off… #RockStarLife pic.twitter.com/a3mFGJdSSG

— Triple H (@TripleH) December 8, 2022
According to the report WWE fully expects Cody Rhodes to be back in time for WrestleMania 39. Stay tuned for more updates as they become available.