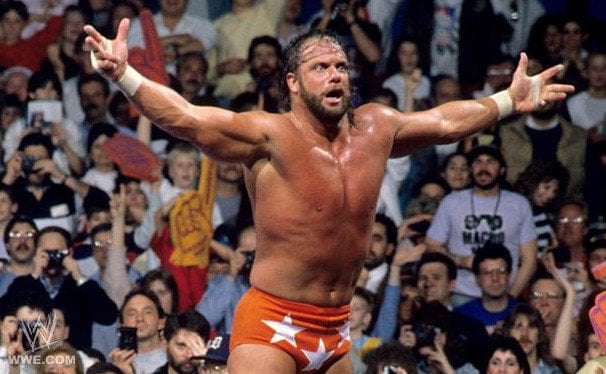 Former WCW wrestler The Maestro aka The Stro stepped In The Room Tuesday for an interview with Brady Hicks. You can read some highlights below.
On working for World Championship Wrestling: "When I first got [to WCW] it was awesome. I mean, WCW was pretty much the top of the world at that point and you couldn't ask for a better talent roster. You had the best from all over the world basically. I mean, Mexico, Japan, Europe, and you combine that with the great legends that they had … you'd [find it] hard to have a bad match with anybody … And it didn't even go sour until the end of my tenure. After I left things really went down south."
On conflict with Randy Savage over the Gorgeous George name: "In [my] first year with the company, I was known as Gorgeous George. But then during that first year is when [Randy] Savage all of a sudden pops the idea with giving the name to his new girlfriend/valet at the time. It perplexed myself and the whole company basically because of all the provocative names you can give a lady … But I was with Eric Bischoff and we kind of talked things over and that's where The Maestro came to play … [But] I was heated. I'm a big traditionalist … Gorgeous George was a legend. [He was] basically a pioneer for TV wrestling at the time."
On WCW being disorganized: "There were a lot of times toward the end where like we didn't even know what we were doing until like maybe a few minutes before we got out there. The board would come up and down in the back. I remember looking at it with my friends William Regal and Booker T. We were all looking around and looking at each other and were like "Ok…" But [WCW] was a time that I will always cherish. I know it was crazy at times. We had a new boss every two weeks. As confused as we were, you could only imagine what the fans [thought, and] how confused they were. We made the best of what was given to us."
On Eric Bischoff's influence: "Different agents come up to you and say, "Oh hey, that was great, but you should have done this or done that," and you're just looking around and don't know who to believe. Finally Eric Bischoff walks in and [says] "Great match guys. The company could use some talent like you moving forward." And no sooner did he say that, that everybody just followed suit, like "Great match."
The audio interview is available at www.vocnation.com. "IN THE ROOM" airs Tuesday nights at 9:00 p.m.