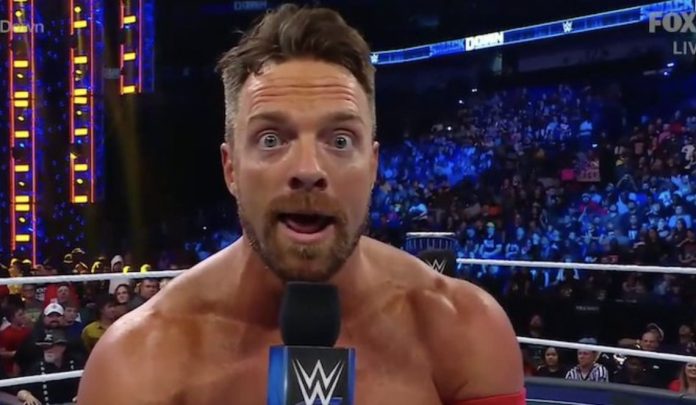 LA Knight has become one of the most popular wresters on the WWE roster and fans all over the world seem to be getting behind his "Yeah" catchphrase. Knight returned to WWE In 2021, but originally he had a run with the company that kicked off in 2013 then ended with him getting released in 2014.
During a recent appearance on The Bump, LA Knight revealed how he came up with the idea for his "Yeah" catchphrase and he noted that it was something he started doing during his first run with WWE.
"It was something that just kind of happened somewhat accidentally. Me just walking around the Performance Center the first time around when I was here. Nobody knows this because I was around for a year back in 2013, 2014. This thing should have taken off years ago. Didn't get there. We'll talk about it later."
"But here's the deal. When I was walking around the Performance Center and people you know, they were quoting me. Why? Because I'm a quotable kind of guy, as you can see. Things were happening whatever as I'm responding to them walking through the halls, they'd say whatever to me. I'd go, 'Yeah,' and it just became a thing."
LA Knight recently qualified for the men's Money in the Bank ladder match, and you can get his thoughts on potentially winning the match as well as the support he's been receiving from the fans here.
H/T Sportskeeda