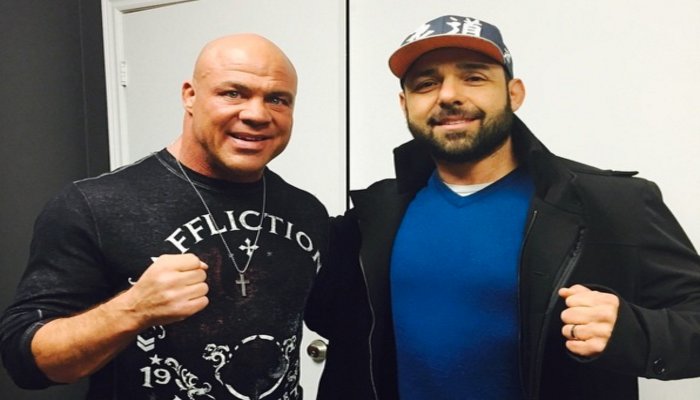 Former WWE Intercontinental Champion Santino Marella crossed paths with former WWE World Heavyweight Champion Kurt Angle over the weekend and it was apparently their first meeting. Santino noted on Twitter that the two just missed each other in the WWE. The two met up at the Destiny Wrestling show in Canada and you can check out a photo of the duo below.
Last night I met @RealKurtAngle for the first time, we just missed each other in the WWE. What an awesome person! #legend #champion #wwe

— Santino Marella (@milanmiracle) April 11, 2016
There have been a lot of rumors going around the Internet recently regarding Ricochet a.k.a. Prince Puma in Lucha Underground, and the possibility of him coming to WWE. It's also been rumored that he could be a part of WWE's upcoming Global Cruiserweight Series. Ricochet is once again shooting down the rumors saying that he won't be part of the Global Cruiserweight Series.
Okay, guys listen. I will NOT be in the Global Cruiserweight Tournament.

One reason, I'll be in Japan winning BOSJ. Again.

— Ricochet (@KingRicochet) April 11, 2016