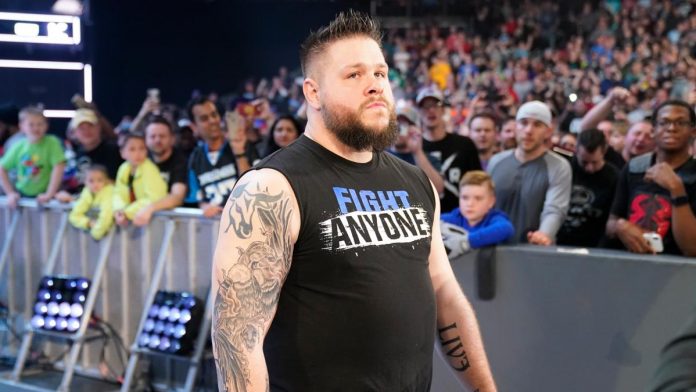 Kevin Owens has been out of action for months, but the former Universal Champion returned to SmackDown Live in a big way on Tuesday night.
Vince McMahon pulled Kofi Kingston from the WWE Title match at Fastlane, and he then announced that it will instead be Kevin Owens challenging Daniel Bryan for the belt.
Later in the night, Kevin Owens teamed up with Kofi Kingston to take on Daniel Bryan and Erick Rowan, and Kevin Owens won the match for his team when he hit Daniel Bryan with the stunner.
Owens has used the Stunner in the past, but it looks like he'll be using it a lot more from not on, as Dave Meltzer reported on Wrestling Observer Radio that the Stunner will be KO's new finisher moving forward.
Hey @steveaustinBSR, I finally figured it out!

— Now. (@FightOwensFight) February 27, 2019
Do you think the Stunner is the right move for Kevin Owens? Sound off in the comments below.