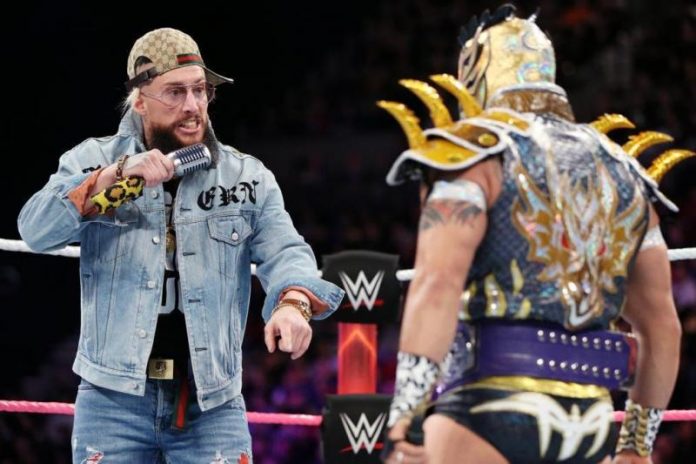 Enzo Amore has been causing a commotion in the WWE cruiserweight division over the past few weeks. He managed to defeat Neville and win the Cruiserweight Title at No Mercy, but he later dropped the belt to Kalisto during a Lumberjack Match on Raw.
Enzo will get his chance to win the belt back Sunday night at the WWE TLC pay-per-view, but Kalisto doesn't seem confident that Enzo Amore will be able to pick up a win. During a recent interview with Bleacher Report, Kalisto was asked about the match and he said that Enzo can't go, and so far the only thing he's brought to 205 Live is his catchphrases.
"The only thing that I believe he brought to 205 Live was his catchphrases," Kalisto said. "How long is that going to last? It's going to get old. It's going to get boring. And people are going to know, that dude can't go. It's just a matter of time."
Kalisto won the title on Eddie Guerrero's birthday, and prior to the show plans had to be changed after Neville reportedly walked out. Luckily for Kalisto the changes worked in his favor, but even he admitted that he didn't expect to win the title so fast.
"I was really emotional when I won," Kalisto recalled. "I didn't expect for me to win that day, that fast. What a special day," Kalisto said. "It was on the birthday of Eddie Guerrero, one of the great Latino inspirations of all time. Rey [Mysterio] and Eddie, they're one of the reasons I'm here, They opened doors for luchadors like me to step foot in the WWE ring."
Do you think Enzo Amore will win the belt back at TLC on Sunday? Sound off in the comments below.