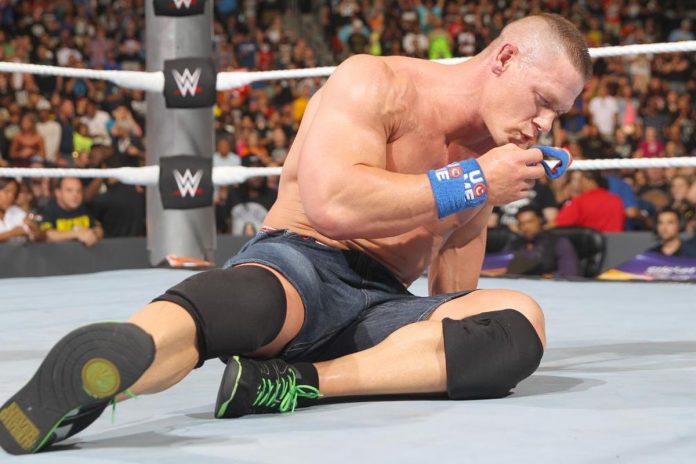 Fans haven't seen John Cena wrestle a match in quite some time, as he's been focused on his acting career, and it was recently announced that Cena will be joining the Fast and Furious franchise.
TMZ caught up with the 16 time WWE World Champion and asked him about his role in Furious 9, and Cena said that he's grateful to be part of the film.
He was also asked about Goldberg's match with The Undertaker in Saudi Arabia, and whether or not he thinks they should hang up the boots.
Cena said that he thinks the decision to retire should be left up to the the individual, but he also noted that it's something that has been on his mind.
"I think an individual's career is up to the individual. I think that's pretty much the way I can describe that. You know, I've been having the same conversation with myself, and I'm only 42. It's something we've gotta address each day, and that's individually specific. When those people are ready to stop – they'll stop."
When asked if he feels good Cena said, "Man, I always feel good."
If John Cena eventually retires for good, who should he face in his retirement match? Sound off in the comments below.