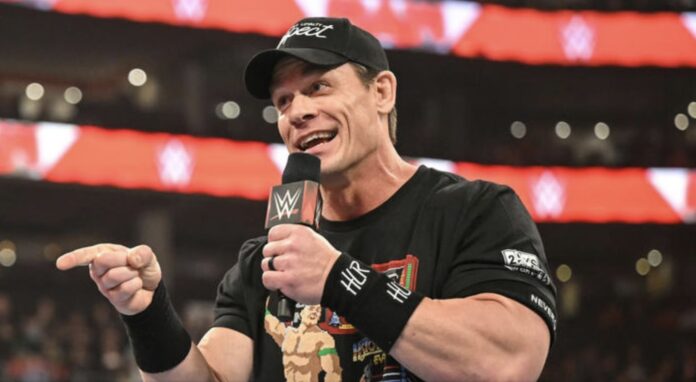 John Cena appearances on WWE programming are few and far between nowadays, but Cena spent years in the spotlight as the fact of the company. As he was making his way up the card John Cena beat just about everyone there was to beat, and then when he made it to the top of the card he dominated the competition for quite some time.
Cena's dominance in the top spot led to a lot of talk about whether or not Cena was burying talent during his run with WWE, and he recently addressed those claims during an appearance on Busted Open Radio.
"The reputation I had in the sauce, while I was in it, was I buried talent because I really invest my whole heart in this. I sat with Austin Theory for like 10 hours, invested a day to talk about our why, like what's our story gonna be? I would do that with everyone. I live it. My heart's on the plate. But after they were me, they didn't take that energy with them, but I gave it to the next guy. So who's next? It was, and now it's Kevin Owens. Alright, Kevin, come here, we're gonna sit down for two weeks and just talk about stuff. Then we're gonna go out there and try some crazy stuff, see what works, and put our best foot forward. Kevin's done. Sami, no problem."
John Cena last wrestled when he faced off against Austin Theory at WrestleMania 39, but unfortunately for Cena he was defeated by the United States Champion. There's currently no word on when Cena could potentially wrestle again.
H/T WrestleZone.com