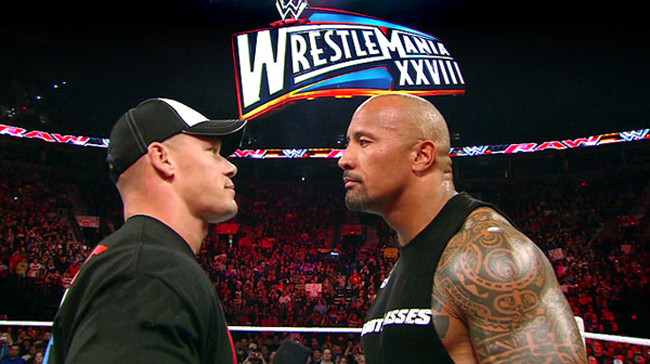 Whether you like him or not, John Cena is still the face of the WWE. He may only be a part timer, but he's still one of the company's most recognizable names, and he's only becoming more famous now that he's spending more time working on projects in Hollywood.
It was recently announced that John Cena landed a lead role in the Transformers spin-off film "Bumblebee" and now it looks like Cena could be set to join another huge franchise.
That Hashtag Show is reporting that John Cena and actor Joshua Sasse are currently the frontrunners being considered for the role of Shazam in the upcoming "Shazam" movie. A third dark horse contender was in the running, but the unknown name has reportedly fallen out of favor.
The film is set in the DC Extended Universe and The Rock is attached to the project as a producer. Rock is also set to play Shazam's arch-enemy Black Adam, and originally Black Adam was set to be a part of the "Shazam" film, but it has since been announced that Black Adam will be getting his own film, and it's not clear at this point if The Rock will be making an appearance in "Shazam."
However, given the fact that the film is set in the DCEU and both Rock and Cena will be playing rivals set in the same cinematic universe, it seems all but inevitable that if Cena does get the role he will have to do battle with The Rock's Black Adam on the big screen at some point. With huge franchises such as the DC Extended Universe, actors commonly have to commit to several movies so this would be another big opportunity for Cena to leave his mark on Hollywood.
Earlier this year The Rock noted that the plan is for Black Adam and Shazam to come together after they both star in their respective stand-alone films.
"So what we decided to do was to create a scenario where Black Adam has his stand-alone movie, and Captain Marvel, Shazam, has his stand-alone movie," Rock said. "We're building our world that way, and then we can come together at some point."
The film's working synopsis reads as follows:
"Based on the DC Comics character "Shazam!" Billy Batson becomes Captain Marvel, the world's mightiest mortal, when he says the magic word "Shazam! The name is an acronym for six gods and heroes of the ancient world as well as their attributes. The wisdom of Solomon, strength of Hercules, stamina of Atlas, power of Zeus, courage of Achilles and speed of Mercury."
The film is reportedly set to begin production in the first week of February, so it's likely that a casting announcement will be made sooner than later, so stay tuned for updates