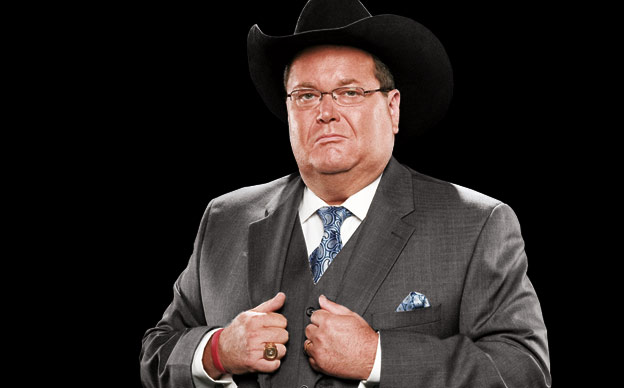 WWE Hall of Famer Jim Ross is back with a new blog on jrsbarbq.com. Here are some highlights from this entry: 
– Not sure that I would be as motivated to watch TNA tonight or Friday Night Smackdown if I succumb to reading the "Spoilers." As you know the only "Spoiler" that I enjoy are the memories of the work done by the late, Don Jardine who's in every conversation that one can have regarding the best masked wrestlers of all time.
– Our team is very happy with the results of the first Ross Report podcast that dropped this week. Thanks to the efforts of Steve Austin and Podcast One and, of course, many of you, our first venture into Podcasting was a hit.
We had some audio issues that will be evident on the first two shows but after that we will good to go. It's my responsibility to make every show better than the last and I can assure you that I won't phone any thing in and hope that you will come along on this journey with us.
We have some great guests lined up for future shows including Trish Stratus, Mauro Ranallo, Mick Foley, Lita, Scott Hall, and ESPN's Robert Flores among many others.
– Just food for thought but the more 'corporate' wrestling organizations become the more they should remember that the best feedback they can receive isn't from focus groups or the opinion from executives who aren't passionate about the biz or students of the game. The best feedback one can receive is from the paying customers who are sitting in the arenas.
Always remember that an empty seat speaks volumes.