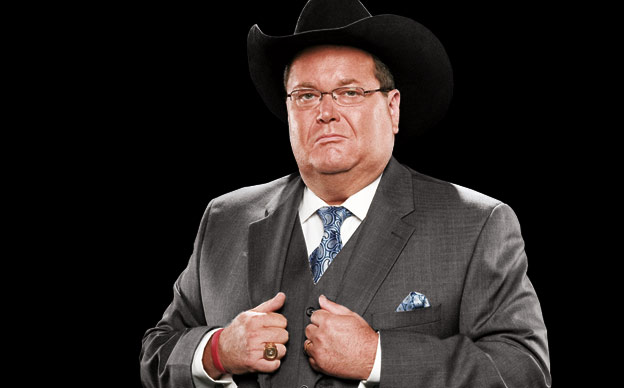 Jim Ross posted on his latest blog and talked about his thoughts on HBK, BFG, and CM Punk. Check out some highlights below.
HBK on RAW tonight: "If Shawn Michaels is on RAW tonight then he should be better utilized than last week. A HHH-HBK confrontation in virtually any form would be good TV and it all ties into the Bryan-Orton HIAC match for the WWE Title."
Punk VS Heyman: "What's left to do that is compelling in the Heyman-Punk saga? I love their work but really need to see something compelling and memorable tonight. Knowing those two, we will get it."
If he watched Bound For Glory: "Someone on Twitter said that I wouldn't admit it if I watched the TNA PPV Sunday night. Wrong, Einstein. However, I did not watch their show as I was watching the Manning vs. Irsay Bowl on NBC plus my regular Sunday night fare including HBO's Boardwalk Empire and Eastbound and Down.
"However, if any company changes five titles in one show, which one is supposed to standout to the average fan? Apparently that's what occurred. Sounds like TNA hit the 'reset' button on the whole shooting match. No dog in the hunt except for my many friends who work there and I'm pulling for them and their families."
READ THE WHOLE THING: HERE