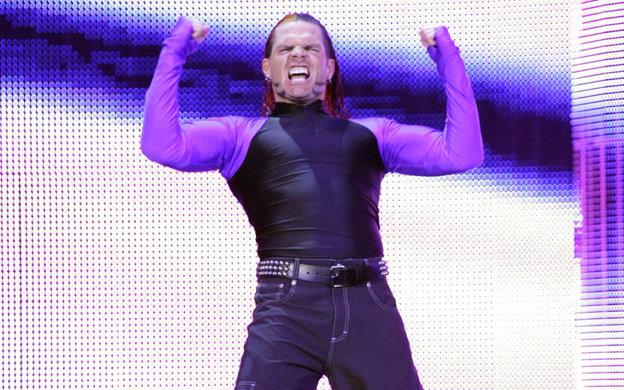 Saturday night WCW resurrected Starrcade for the first time since the fall of WCW, and the show was loaded with stars.
Two time WWE Hall of Famer Ric Flair was in the house, and WWE Hall of Famers The Rock 'n' Roll Express showed up for the event as well.
The Hardys were also being advertised for the event ahead of time, and even though Jeff Hardy has been out of action for a few months now, that didn't stop him from showing up at Starrcade in Greensboro, NC.
The New Day made their way to the ring to do their New Day thing, and they were later joined by The Rock 'n' Roll Express and The Hardys.
As we've seen in the past, if you get in the ring with The New Day, and they start dancing, they will encourage you to do the same.
First The New Day showed off their skills to the other two teams in the ring, and then The Hardys and The Rock 'n' Roll Express did their best to imitate The New Day, and it's something that has to be seen to be believed. Check it out below.
Jeff Hardy is currently recovering from surgery, but he recently noted that he believes he will be ready to return to in-ring action in time for WrestleMania 34.